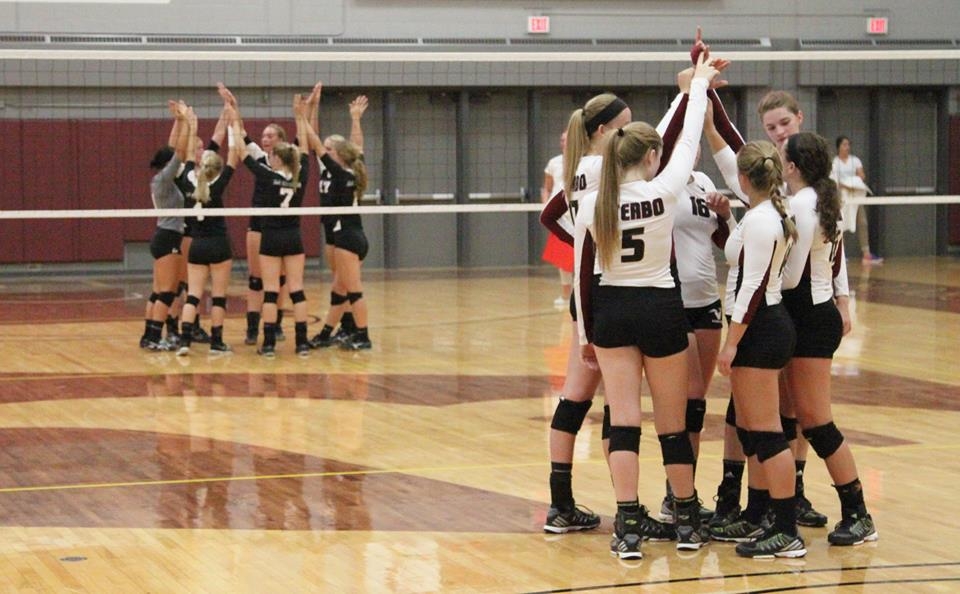 The Viterbo University volleyball team looks to take down its intra-city rival tonight for the 11th consecutive time.
At 7 p.m., the V-Hawks (11-3), ranked fifth in the NAIA, will play the University of Wisconsin-La Crosse (6-2) at Mitchell Hall. The Eagles are ranked just outside the Top 25 in Division III.
Viterbo has won 10 consecutive matches in claiming the Coulee Cup against the Eagles, though it took five sets last season (22-25, 25-18, 25-14, 19-25, 15-7).
That was UW-L coach Amber Dunn's first match against her old team and old coach, Ryan DeLong. In her first season as coach last year, she led the Eagles to a 22-7 record and was the WIAC coach of the year.
Dunn was a junior for Viterbo when the streak started in 2009 with a sweep (25-20, 28-26, 25-19). The last time UW-L beat Viterbo in 2008 (25-18, 25-13, 21-25, 22-25, 15-12).
VITERBO vs. UW-LA CROSSE
2017 – W 22-25, 25-18, 25-14, 19-25, 15-7
2016 – W 25-19, 25-18, 22-25, 26-24
2015 – W 25-17, 25-21, 31-33, 25-14
2014 – W 25-23, 25-22, 25-19
2013 – W 25-14, 21-25, 25-27, 25-18, 15-8
2012 – W 25-19, 25-21, 22-25, 25-15
2011 – W 25-13, 25-16, 25-19
2010 – W 22-25, 25-15, 25-13, 25-12
2010 – W 25-16, 25-17, 25-15
2009 – W 25-20, 28-26, 25-19
2008 – L 25-18, 25-13, 21-25, 22-25, 15-12