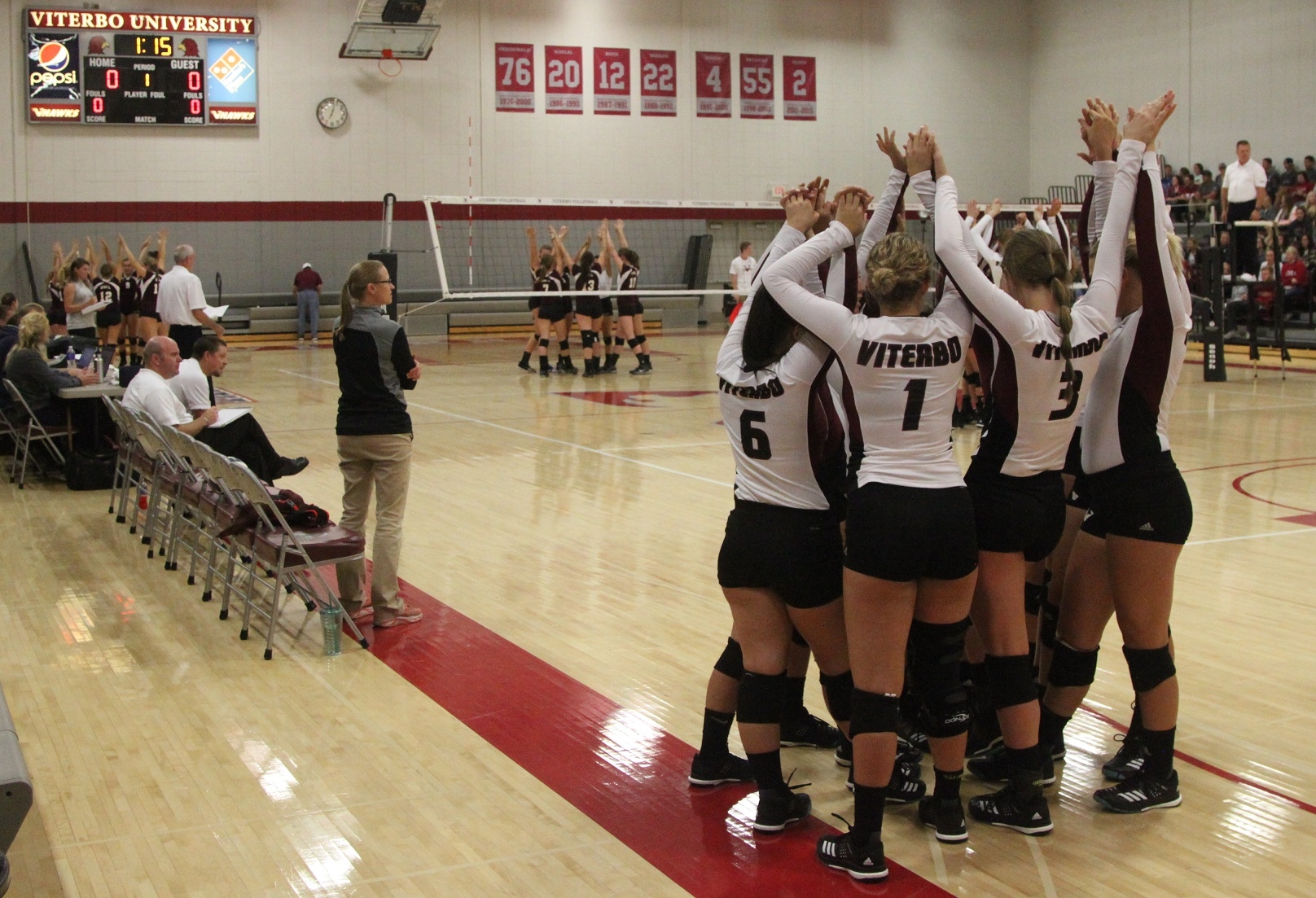 Viterbo University's volleyball team looks for its 63rd and 64th consecutive home wins this weekend as it hosts the NSAA conference tournament.
Expectations are as high as ever for the No. 2-ranked V-Hawks (32-1), looking for a fourth-consecutive tourney championship.
Top-seeded Viterbo has a bye in the six-team tournament. At 7:30 p.m. today, the V-Hawks will play the winner of No. 4-seeded Valley City State (15-12) and No. 5 Presentation College (19-12). The NSAA championship will take place at 2 p.m. Saturday at Viterbo.
The V-Hawks' only loss this season came 3-2 on Oct. 14 against Rocky Mountain College, which needed a 19-17 fifth set to close it out. The last time Viterbo lost at home was Oct. 31, 2012.
Viterbo is ranked second in the NAIA behind Lindsey Wilson College (26-0.), which has received 11 first-place votes to Viterbo's six.
VITERBO RECENT HISTORY
2017: 32-1 (19-0 at home), 16-0 conf., tourney TBA
2016: 42-3 (10-0 at home), 16-0 conf., won tourney
2015 40-5 (10-0 at home), 8-0 conf., won tourney
2014 39-9 (11-0 at home), 6-0 conf., won tourney
2013: 33-12 (11-0 at home), 5-1 conf., lost tourney championship
*Last home loss came Oct. 31, 2012 to #18 Grand View St., 3-0.