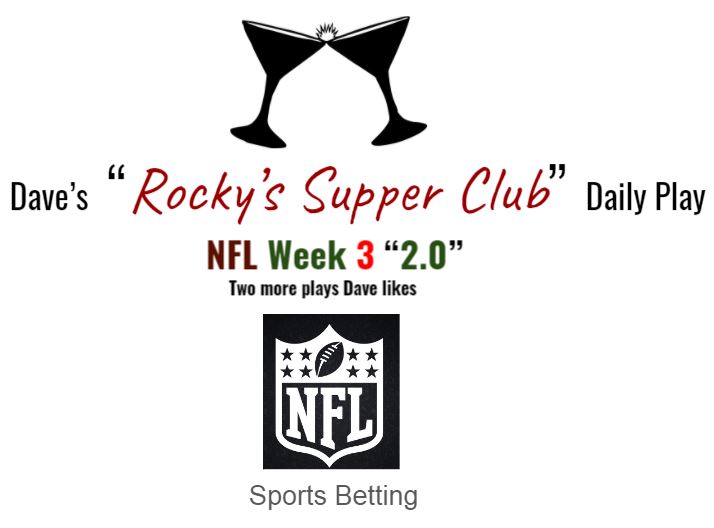 NFL Week 3 (2.0) – more games Dave likes
Dave Carney 9/22/2021      
What's on the table today?: NFL Week 3 – 2.0. More games I like
Looking ahead to Week 3 in the NFL I'm seeing some spots that look (at least right now) like they're worthy of taking an extra look at and possibly making a play.
For a full list of odds, updated by the minute, check out our friends at Vsin.com:
These are the games I'm circling as of today (9/22/21)
Cardinals

at Jags. I like this game to go

UNDER the total of 52.5

. Yes the Cards can score with the best of them, and yes they gave up a ton of points (33) to the Vikings….BUT….the Jags are a disaster and Urban is in over his skis right now. Under looks like the play.

Bengals @

Steelers (-3.5)

. The Steelers are banged up, I get it. This is a divisional game, I get it. HOWEVER, I've been burned so many times by NOT taking the Steelers in spots like this I don't feel like repeating my error.

I'm taking PIT (-3.5)

.
 **For more info on TOTAL plays, OVER/UNDER, and PLUS/MINUS plays, TEASER cards and more, check back through some previous columns for detailed information**
REMEMBER – don't bet based upon our recommendations. Do your research. Stay in your lane