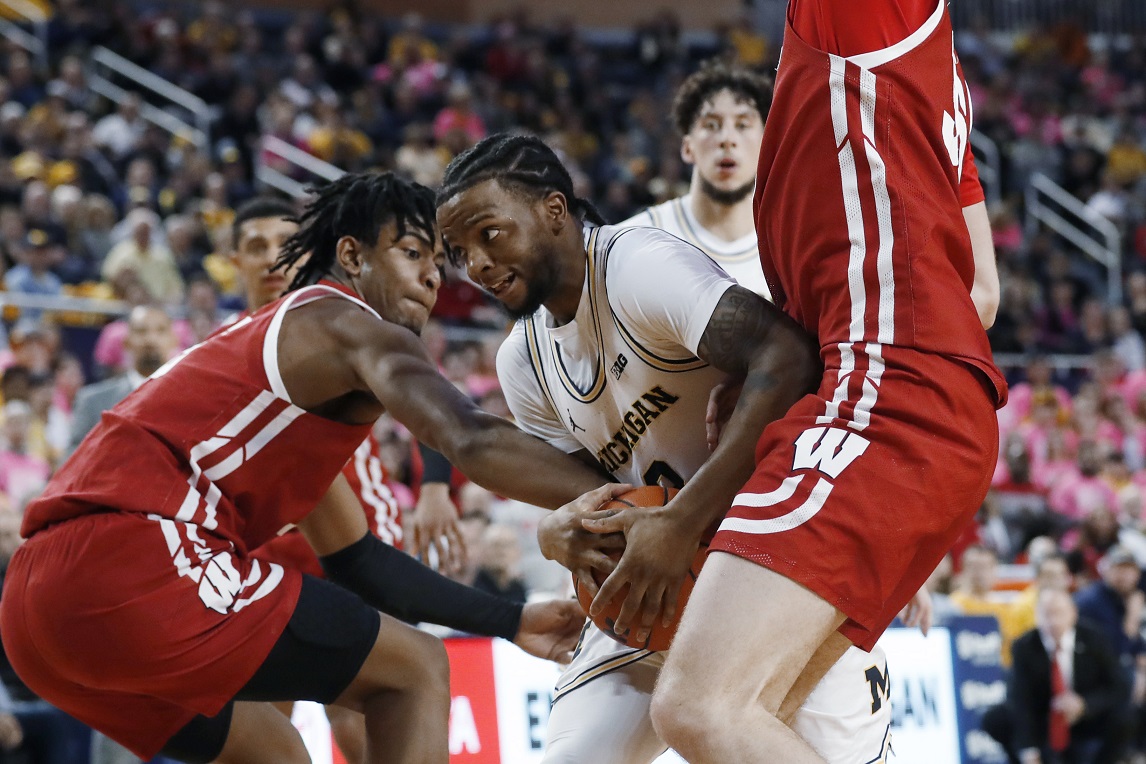 ANN ARBOR, Mich. — The University of Wisconsin men's basketball team did what not a lot of teams do in the Big Ten — the Badgers won on the road.
Thanks to a couple missed late free throws, Wisconsin won 81-74 at No. 19 Michigan last night.
D'Mitrik Trice scored 28 in helping the Badgers, not only win their fifth consecutive game — they've won six of seven since La Crosse native Kobe King announced he was leaving the team — but also snap a Michigan five-game win streak.
Wisconsin (18-10, 11-6) pulls into a four-way tie for second place in the Big Ten Conference with Illinois (19-9, 11-6), No. 16 Penn State (21-7, 11-6) and No. 24 Michigan State (19-9, 11-6).
All of them chasing No. 9 Maryland (23-5, 13-4), which plays at home against the Spartans on Saturday after nearly being upset at Minnesota on Wednesday.
Left on the Badgers' schedule are those Gophers (13-14, 7-10) — who destroyed Wisconsin in Minneapolis 70-52 on Feb. 5 — Northwestern (6-21, 1-16) at home, and then a tough road game at Indiana (18-10, 8-9).
---
TOP PHOTO: Michigan guard Zavier Simpson (3) workds between Wisconsin forwards Aleem Ford, left, and Nate Reuvers during the second half of an NCAA college basketball game Thursday, Feb. 27, 2020, in Ann Arbor, Mich. (AP Photo/Carlos Osorio)