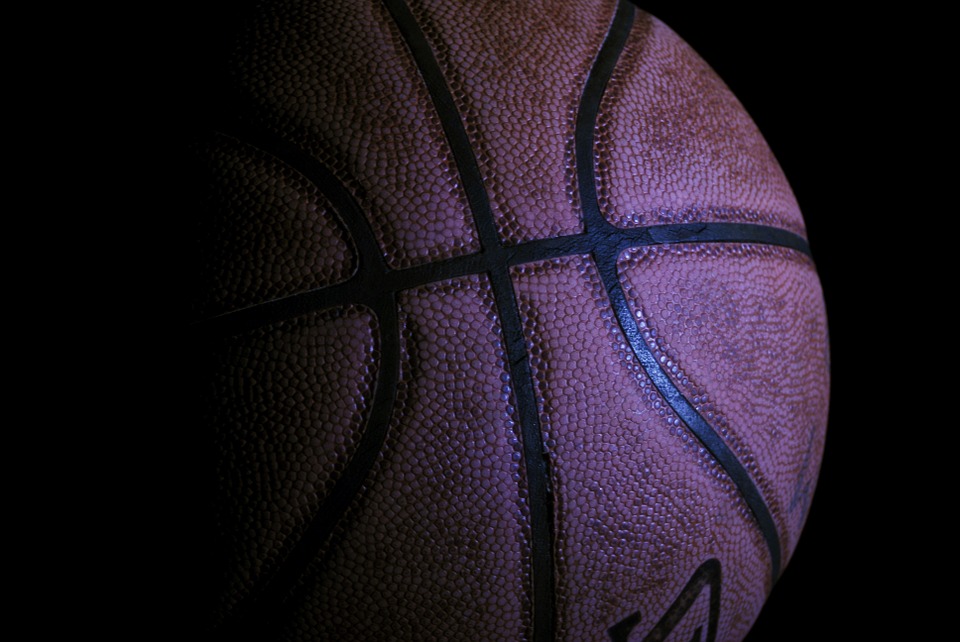 Top 5 matchup: Central at Onalaska could decide MVC
If Central and Onalaska high school basketball teams meet in the playoffs this year, it'll mark the third consecutive season it's happened.

Coming into the second matchup of the season on Tuesday night, Onalaska coach Craig Kowal said it gets tough to surprise the other team with new tricks on offense.

"We know each other's inbound plays and sets," Kowal said. "They can be grinders and I liken it to a Big Ten basketball game at times Especially in the half court offense."

Central won the first matchup 74-56 in a game that was close until midway through the second half.

The Red Raiders are led by Wisconsin Badger recruit Johnny Davis, who is averaging 23 points.

Center Gavin McGrath rolled his ankle and forward Tyrell Stuttley picked up two fouls. Kowal said they need to react better to adversity.

"Regardless of who's in there, we have to rebound better," Kowal said. "They pounded the glass against us when those two guys went out. And we had a few lazy passes. For a few possessions we didn't do it."

With a chance to tie the Red Raiders for the conference lead with a win, Kowal said this is the unofficial start of the playoffs.

"Just because of the level of team we're playing with," Kowal said. "It can only help us for the playoffs moving forward. Plus, the conference ramifications that go along with it. Definitely, gives it a tournament type feel."

Central is ranked No. 2 in the latest AP poll. Onalaska is ranked fifth and has two players averaging 15 points.

Weather permitting, coverage begins on WKTY 96.7 FM / 580 AM at 7:05 p.m. with Drew Kelly on the call.
Here are the AP polls for boys basketball:
Division 1
1. Sussex Hamilton (7), 15-3, 79, 1
2. Madison East (1), 18-1, 72, 2
3. Kimberly 16-2, 64, 3
4. Brookfield Central 14-4, 55, 5
5. Brookfield East 14-4, 40, 4
6. West Allis Central 14-2, 35, 8
7. Racine Park 12-3, 29, 9
8. Mequon Homestead 14-4, 27, 6
9. Waukesha West 16-3, 19, 7
10. Hart. Arrowhead 14-4, 11, 10
Others receiving votes: Madison La Follette 7, Sun Prairie 1, Wausau West 1

Division 2
1. Nicolet (8), 17-1, 80, 1
2. La Crosse Central 15-2, 71, 2
3. Westosha Central 15-1, 65, 3
4. East Troy 14-1, 51, 4
5. Onalaska 16-3, 43, 5
6. Mount Horeb 15-3, 39, 6
7. Green Bay Southwest 16-1, 33, 7
8. Milw. Washington 13-5, 27, 9
9. Milw. Bay View 15-1, 21, 10
10. Kaukauna 13-5, 7, 8
Others receiving votes: Milwaukee Madison 2, Greenfield 1

Division 3
1. Waupun (6), 16-1, 77, 1
2. Racine St. Catherine's (2), 16-3, 72, 2
3. St. John's NW Military Academy 16-1, 65, 3
4. Martin Luther 15-3, 56, 4
5. Stratford 17-0, 50, 5
6. Lake Country Lutheran 14-2, 39, 6
7. Dominican 13-5, 27, 7
8. Lakeside Lutheran 13-3, 20, 9
9. Prairie du Chien 15-2, 10, NR
10. Lake Mills 13-5, 7, 8
Others receiving votes: Wrightstown 5, Brookfield Academy 4, Freedom 4, Denmark 2, Platteville 1, Southern Door 1

Division 4
1. Roncalli (8), 18-0, 80, 1
2. Lourdes Academy 16-1, 70, 3
3. Darlington 16-1, 60, 2
4. Clear Lake 15-1, 52, T5
5. Iola-Scandinavia 16-1, 44, 4
6. New Glarus 16-2, 42, T5
7. Howards Grove 17-1, 41, 7
8. Osseo-Fairchild 15-1, 26, 8
9. Mineral Point 12-5, 13, 9
10. Colfax 15-1, 10, 10
Others receiving votes: Shiocton 1, Wisconsin Heights 1

Division 5
1. Randolph (8), 17-0, 80, 2
2. Bangor 15-1, 66, 3
3. Sheboygan Area Luth. 18-1, 65, 1
4. Columbus Catholic 16-1, 57, 4
5. Hustisford 16-1, 48, 5
6. Wauzeka-Steuben 16-1, 42, 6
7. Blair-Taylor 16-1, 33, 7
8. Rio 14-3, 23, 9
9. Wild Rose 14-4, 13, 8
10. Almond-Bancroft 14-3, 12, 10
Others receiving votes: Phelps 1