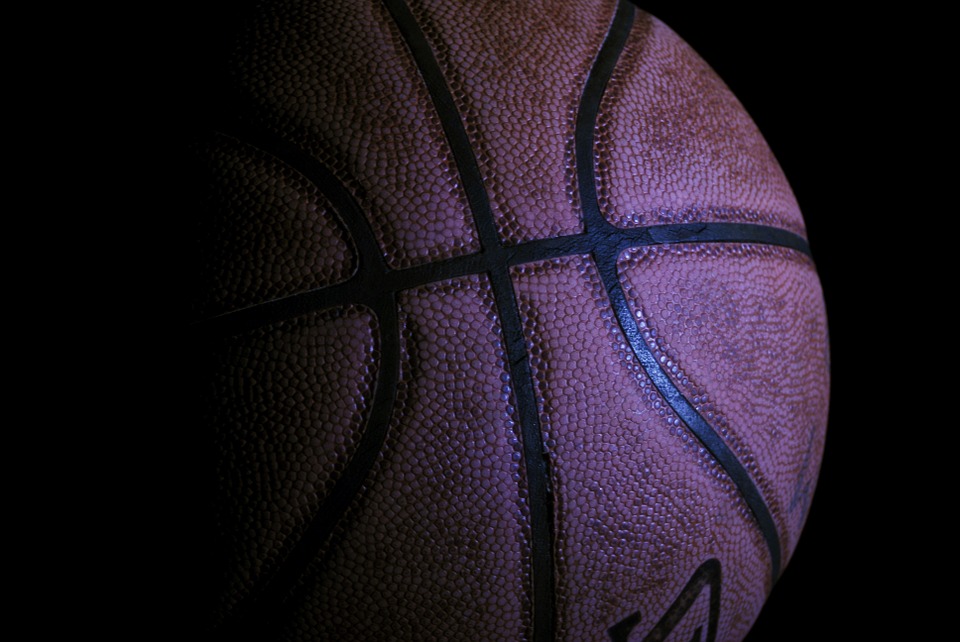 Central, Onalaska remain same in latest AP boys basketball poll
No movement for either of the high school boys basketball teams at Central or Onalaska in the latest AP poll.
As the Red Raiders (13-2, 7-0 MVC) set to host intracity rival Logan (7-9, 2-5) at 7:15 p.m. tonight on WKTY, they remain the No. 2-ranked team in Division 2.
The Hilltoppers (14-3, 7-1) are still fifth, as they're set to head to Sparta (9-8, 2-6) tonight.
In a week, Onalaska hosts Central in what will all but decide the conference championship. Aquinas (6-11) and Holmen (6-8) are tied for third in the MVC at 3-4 but could make up that difference if Central lost a majority of its five remaining MVC games.
Central won the last meeting against Onalaska 74-56 on Jan. 11.
In Division 5, defending state champion Bangor (13-1) remains at No. 3 while Blair-Taylor (14-1) dropped from fifth to seventh, having only played one game in the past week — a 65-25 win over Royal (6-7).
Bangor's only loss came back on Dec. 11 to Blair-Taylor, 74-67. B-T's only loss was 77-57 to Melrose-Mindoro (10-5) on Jan. 25.
AP BOYS BASKETBALL POLL
Listing Key: Ranking, School, first-place votes in (parentheses), record, total points, and last week's ranking (NR=Not Ranked)
Division 1
1. Sussex Hamilton (5), 12-3, 68, 1
2. Madison East (2), 17-1, 65, 2
3. Kimberly 14-2, 53, 3
4. Brookfield East 13-3, 49, 4
5. Brookfield Central 12-4, 39, 6
6. Mequon Homestead 13-2, 35, 5
7. Waukesha West 14-2, 29, T8
8. West Allis Central 13-2, 18, T10
9. Racine Park 10-3, 15, T10
10. Hart. Arrowhead 12-4, 7, NR
Others receiving votes: Madison La Follette 4, Muskego 1, Appleton West 1, Sun Prairie 1
Division 2
1. Nicolet (7), 15-1, 70, 1
2. La Crosse Central 13-2, 63, 2
3. Westosha Central 13-1, 55, 3
4. East Troy 12-1, 43, 4
5. Onalaska 14-3, 41, 5
6. Mount Horeb 14-3, 37, 6
7. Green Bay Southwest 14-1, 26, 7
8. Kaukauna 13-3, 20, 9
9. Milw. Washington 11-5, 14, 8
10. Milw. Bay View 13-1, 9, NR
Others receiving votes: Milwaukee Madison 7
Division 3
1. Waupun (4), 14-1, 66, 1
2. Racine St. Catherine's (2), 14-3, 62, 2
3. St. John's NW Military Academy (1), 14-1, 59, 3
4. Martin Luther 13-3, 48, 4
5. Stratford 16-0, 45, 5
6. Lake Country Lutheran 12-2, 34, 6
7. Dominican 11-5, 21, 9
8. Lake Mills 13-4, 19, 10
9. Lakeside Lutheran 11-3, 12, NR
10. Brookfield Academy 12-4, 10, 7
Others receiving votes: Platteville 3, Prairie du Chien 3, Southern Door 1, Northwestern 1, Wrightstown 1
Division 4
1. Roncalli (7), 16-0, 70, 1
2. Darlington 16-0, 62, 2
3. Lourdes Academy 13-1, 57, 3
4. Iola-Scandinavia 15-0, 49, 4
5. (tie) Clear Lake 14-1, 37, 5
5. (tie) New Glarus 15-2, 37, 6
7. Howards Grove 15-1, 31, 7
8. Osseo-Fairchild 14-1, 20, 8
9. Mineral Point 11-5, 10, 10
10. Colfax 14-1, 7, NR
Others receiving votes: Fennimore 5
Division 5
1. Sheboygan Area Luth. (7), 17-0, 70, 1
2. Randolph 16-0, 63, 2
3. Bangor 12-1, 54, 3
4. Columbus Catholic 14-1, 45, 4
5. Hustisford 14-1, 42, 5
6. Wauzeka-Steuben 14-1, 36, 6
7. Blair-Taylor 14-1, 30, 7
8. Wild Rose 13-3, 22, 9
9. Rio 13-3, 14, 10
10. Almond-Bancroft 12-3, 7, 8
Others receiving votes: Pecatonica 1, Phelps 1