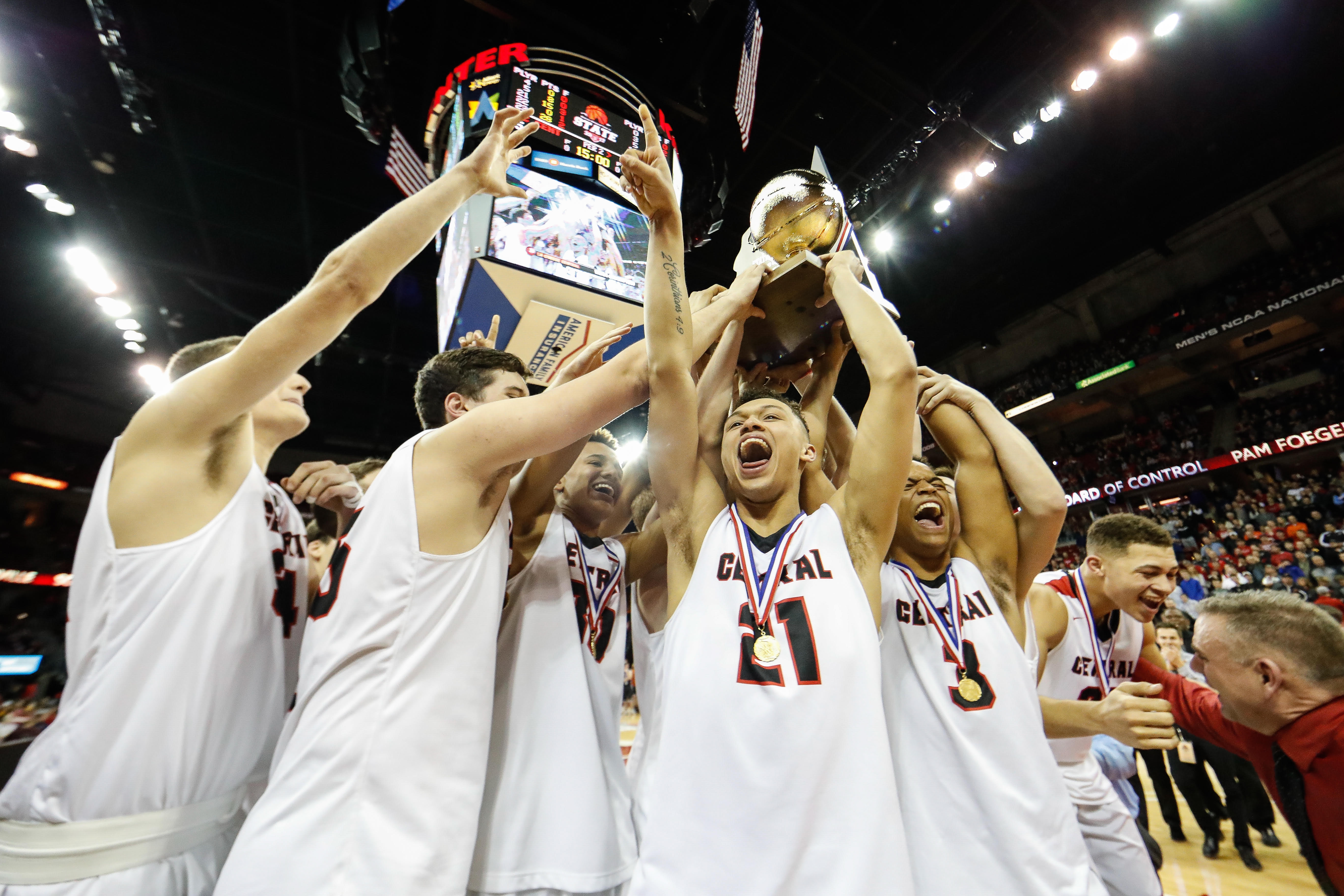 Central's quest for back-to-back state titles begins today
Central High School hopes to get back-to-back state championships in boys basketball.
But, to get the state title for the second consecutive year, the second-ranked Red Raiders (24-2) must first beat fourth-ranked Milwaukee Washington (23-3) in the WIAA Division 2 semifinals at the Kohl Center in Madison today. Coverage on WKTY 96.7 FM / 580 AM will begin at 3:05 p.m. You can also click to the LISTEN tab at the top right of this page to listen online.
Central is led by two seniors, including Isaac Goldstein, also known as Goldie.
"I'd like to thank the student section for coming to support us each and every game," Goldstein said at Thursday morning's pep rally at the Central gym. "Let's bring home that gold ball."
Goldstein was among the students and coaches who spoke at the rally, where the school also celebrated recent wins by students competing in mock trial, skiing and power-lifting contests.
The winner will go on to play either top-ranked Kaukauna (23-3) or unranked Westosha Central (20-4). That semifinal takes place at 1:35 p.m. The state title will be played Saturday after the 6:35 p.m. Division 2 championship.