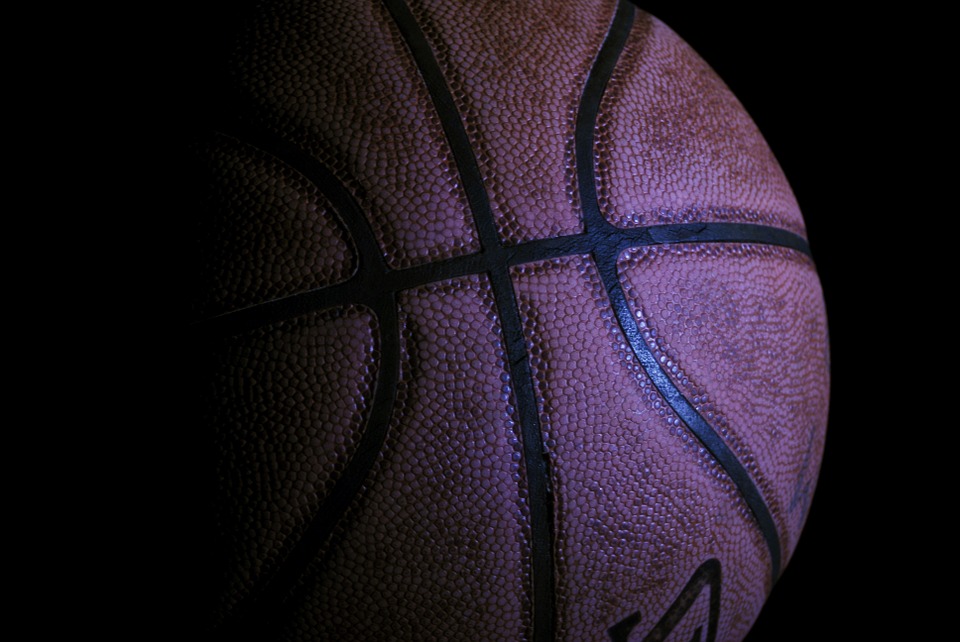 Aquinas, still No. 1 in latest AP poll, wins 47th consecutive game
After nearly putting up 100 points Monday night, the Aquinas High School girls basketball team won its 47th consecutive game dating back to last season.
The defending state champion Blugolds (19-0, 10-0) remained the top-ranked team in latest AP poll released Monday afternoon, then beat Sparta 96-37 that night.
Lexi Donarski scored 28, including four of Aquinas' 12 3-pointers, while teammate Courtney Becker scored 25.
Melrose-Mindoro (16-1, 10-0) is still ranked third in Division 5.
Last season, Aquinas and M-M entered the state championship both 27-0. Of course, Aquinas pulled out the win, 68-52, at the Resch Center in Green Bay, Wis.
In Division 3, Prairie du Chien (16-0, 7-0 SWC) remains ranked No. 4, while Gale-Ettrick-Trempeleau (16-1, 9-0 Coulee) is still ranked fifth. The Redhawks only loss this season came against 50-45 against M-M back on Nov. 16.
AP GIRLS BASKETBALL POLL
Listing Key: Ranking, School, first-place votes in (parentheses), record, total points, and last week's ranking (NR=Not Ranked)
Division 1
1. Milwaukee King (4), 13-3, 66, 1
2. Mukwonago (2), 16-1, 65, 2
3. Bay Port (1), 18-0, 58, 3
4. Oak Creek 16-2, 49, 4
5. Sun Prairie 15-3, 41, 6
6. Germantown 14-3, 34, 7
7. Arrowhead 13-5, 26, 9
8. Kimberly 14-3, 20, 10
9. Appleton East 13-3, 14, 5
10. Divine Savior 13-4, 6, 8
Others receiving votes: Appleton North 3, Green Bay Preble 2, Middleton 1
Division 2
1. Beaver Dam (7), 18-1, 70, 1
2. Monona Grove 16-1, 63, 2
3. Slinger 16-1, 52, 3
4. New Berlin Eisenhower 17-2, 51, 4
5. Whitefish Bay 15-2, 35, 5
6. Hortonville 14-3, 34, 6
7. Pewaukee 15-4, 33, 7
8. West Bend West 13-3, 16, 8
9. Pius XI 14-5, 14, 9
10. Monroe 12-5, 9, 10
Others receiving votes: Waterford 5, South Milwaukee 2, Reedsburg Area 1

Division 3
1. Laconia (7), 17-0, 70, 1
2. Amherst 15-1, 61, 2
3. Marshall 13-2, 55, 3
4. Prairie du Chien 16-0, 48, 4
5. Gale-Ettrick-Trempealeau 16-1, 45, 5
6. Shoreland Lutheran 15-1, 36, 6
7. Kewaunee 16-1, 26, 7
8. Amery 16-1, 17, T8
9. (tie) Freedom 14-2, 9, T8
9. (tie) Wisconsin Dells 13-3, 9, 10
Others receiving votes: Kettle Moraine Lutheran 4, Platteville 2, Prescott 1, Martin Luther 1, Bloomer 1

Division 4
1. Aquinas (7), 19-0, 70, 1
2. Colby 17-0, 62, 2
3. Melrose-Mindoro 16-1, 56, 3
4. Mishicot 17-1, 47, 4
5. Howards Grove 17-1, 42, 5
6. Racine Lutheran 14-2, 37, 6
7. Milwaukee Academy of Science 11-5, 22, 8
8. Mineral Point 14-3, 16, 9
9. Durand 14-2, 15, 7
10. Colfax 14-3, 9, 10
Others receiving votes: Eau Claire Regis 4, Necedah 3, Markesan 2

Division 5
1. Black Hawk (7), 18-0, 70, 1
2. Clayton 18-0, 62, 2
3. River Ridge 14-2, 57, 3
4. Newman Catholic 16-3, 49, 4
5. Randolph 15-3, 42, 6
6. Fall River 14-3, 33, 7
7. Wauzeka-Steuben 13-2, 20, 5
8. Wausaukee 13-2, 19, 8
9. Oneida Nation 15-2, 17, 9
10. Assumption 15-4, 10, 10
Others receiving votes: Eleva-Strum 5, Kickapoo 1