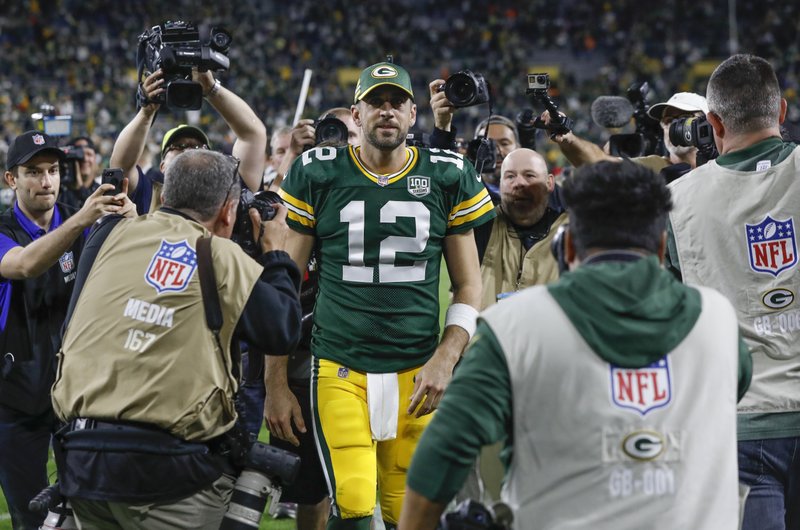 Aaron Rodgers voted against the proposed NFL collective bargaining agreement.
The 15-year quarterback was selected by teammates to be the NFLPA player rep. for the Packers.
Owners and players spent four hours discussing Tuesday night and the NFLPA board voted early Wednesday to send the proposed CBA back to its membership for a vote.
"I voted no last night," Rodgers said. "My decision to vote no is based off of the conversations I have had with the men in my locker room that I'm tasked to represent.
"This deal will affect every player that ever plays this game and we have made this decision with only an abbreviated version of the deal and that isn't good enough."
Among the items in the CBA proposal was a 17-game regular season and two extra wildcard playoff games.
"(Sixteen) games to me, was never something to be negotiated," Rodgers added. "The owners made it clear that the 17th game is about paying for the 'added' benefits, and had nothing to do with positive feedback received about any extra risks involved with the added regular-season game," he said before noting the 2019 Packers would have lost their first-round bye had the proposed system been in place.
San Francisco 49ers cornerback Richard Sherman, an executive committee vice president, supported Rodgers and said he also voted no.