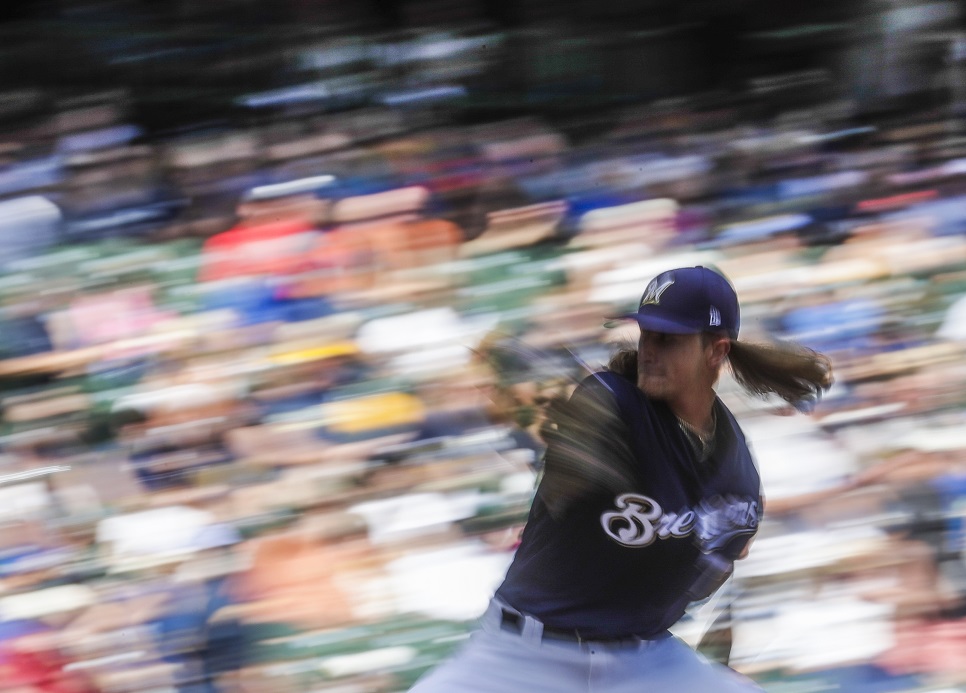 The Milwaukee Brewers have made closer Josh Hader available in trade talks, multiple sources told Ken Rosenthal of The Athletic.
Hader's salary is partially the reason, as he's set to earn about $4.6 million next season projects MLB Trade Rumors, although that could end up being the floor.
Hader is now permitted to argue in arbitration, as a "Super Two Player" under the banner of a "player of special accomplishment," Rosenthal reported. That allows him to compare his stats to all relievers, not just first-year-arbitration-eligible players.
No word on who the Brewers are shopping Hader to.
"We listen on a wide variety of players throughout the offseason. A lot of players get discussed," general manager David Stearns told Rosenthal when asked about Hader's availability.
The 25-year-old owns a career 2.42 ERA with a 2.73 FIP, and 0.85 WHIP.
In that time he has 349 strikeouts and just 72 walks, giving up 28 homers over 204 2/3 innings.
Hader's 5.9 WAR and 15.35 strikeouts per nine innings both rank second among all relievers over the last three seasons.
Last year, however, Hader had a 3.31 ERA and 1.01 WHIP in the second half of the season, as compared to his first half with a 2.09 ERA and 0.65 WHIP
And, of course, he blew the save in the NL wild-card game against the Nationals in the eighth inning.
Hader qualifies as a Super Two player based on the amount of service time he's accrued through his first two-plus major-league seasons. The designation means he'll go through four years of arbitration instead of three, delaying his eventual free agency by one season.