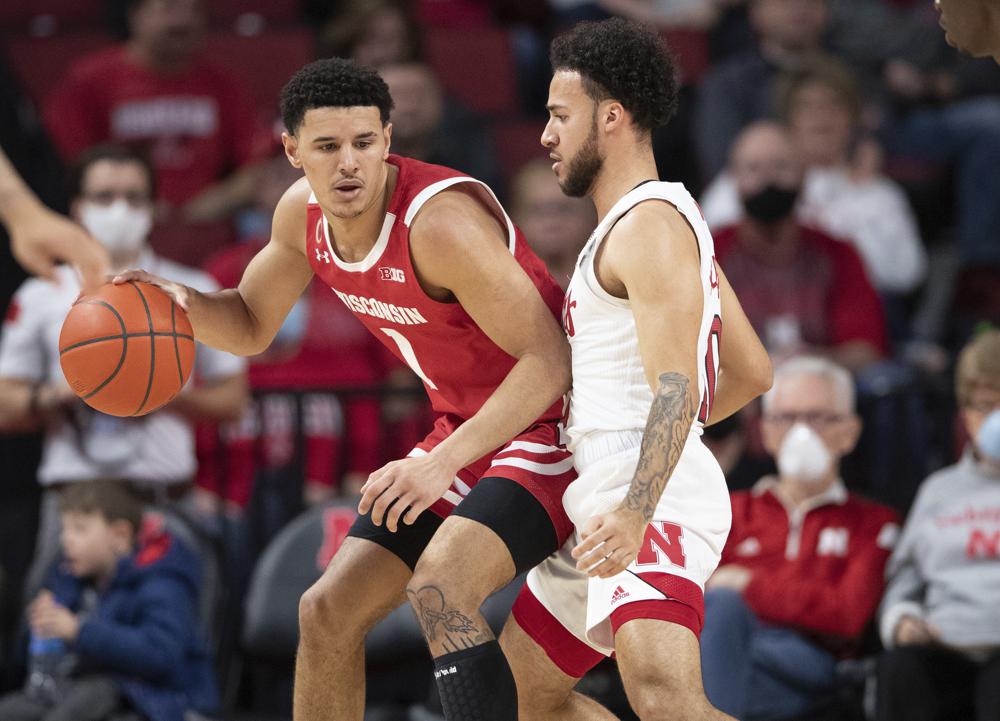 La Crosse's Davis held to season-low 13 points, but Badgers still get the win
La Crosse native Johnny Davis had his lowest point total of the season, as the University of Wisconsin men's basketball team beat Nebraska on the road Thursday.
Davis was 5-for-12 from the field and 3 of 5 from the free-throw line in scoring 13 points to go with nine rebounds, two assists, a steal and a turnover.
Four scored in double-figures for 11th-ranked Wisconsin (16-3, 7-2 Big 10), which got only 10 points from two players off its bench.
The Badgers, up 39-31 at halftime, shot just 36.8% from the field but hit 10 of 22 from beyond the arc and outrebounded the Cornhuskers (6-14, 0-9) 47-34.
Wisconsin was coming off a 12-point loss at the Kohl Center to Michigan State, which is now ranked 10th but did lose this week to No. 24 Illinois. That Badgers' loss snapped a seven-game win streak.
Brad Davison scored 17 of his team-high 21 points in the first half for Wisconsin. He hit 3 of 5 from deep, and set the Badgers record for career 3-pointers with 274 in 147 games.
Fitting, too, that the record fell in Lincoln. Davison is 21 of 39 from beyond the arc (54%) in five games at Pinnacle Bank Arena. He set the UW record with eight in a win there two years ago.
---
TOP PHOTO: Wisconsin's Jonathan Davis (1) plays against Nebraska's Kobe Webster, right, during the first half of an NCAA college basketball game Thursday, Jan. 27, 2022, in Lincoln, Neb. (AP Photo/Rebecca S. Gratz)