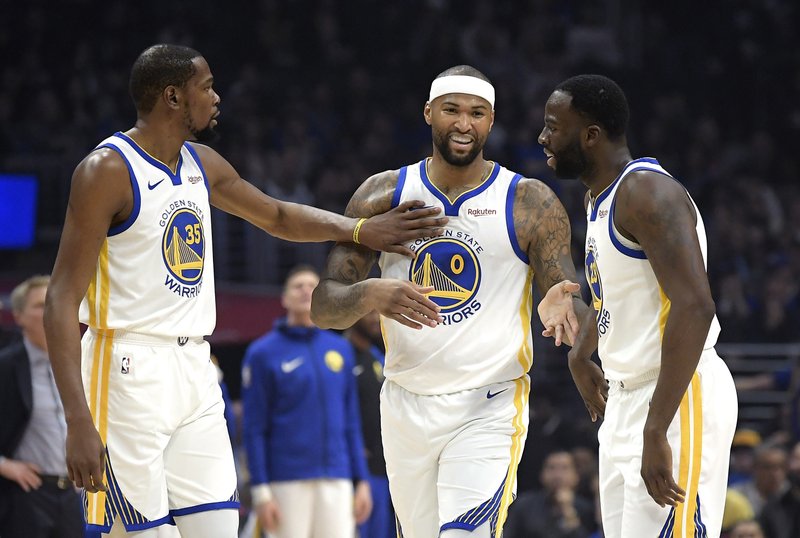 With Brook Lopez still out with a back injury, the Milwaukee Bucks are turning to DeMarcus Cousins for some help in the paint.
The 31-year-old will sign a non-guaranteed deal with the defending champs, according to ESPN.
The Bucks have yet to officially announce the signing but both Giannis Antetokounmpo and coach Mike Budenholzer spoke of getting the four-time all-star and two-time all-NBA center..
"Obviously, Brook is a big part of what we do, can't wait for him to get back healthy, but at the end of the day, without Brook, we don't have another big," Giannis Antetokounmpo said. "I feel like it's a lot of load on me and Bobby [Portis] to be those bigs all the time on the court, so just adding another guy, that'll be nice."
Before two catastrophic lower-leg injuries, Cousins was a supremely talented player but the teams he was on could never produce. The second of those injuries came 30 games in with the Golden State Warriors, tearing his quad.
Cousins played last season with both the Houston Rockets and LA Clippers and his stats with each team — and the Warriors — are perhaps are telling in how he may produce.
He averaged 9.6 points on 37.6% shooting along with 7.6 rebounds in 20.2 minutes a game for the lowly Rockets last season, before heading to LA.
For the Clips, trying to make a playoff run, his shooting percentage shot up to 53.7% in 12.9 minutes a game, averaging 7.8 points, 4.5 rebounds.
For six seasons before the injuries, Cousins averaged over 20 points and 10 rebounds a game with the Sacramento Kings and New Orleans Pelicans.