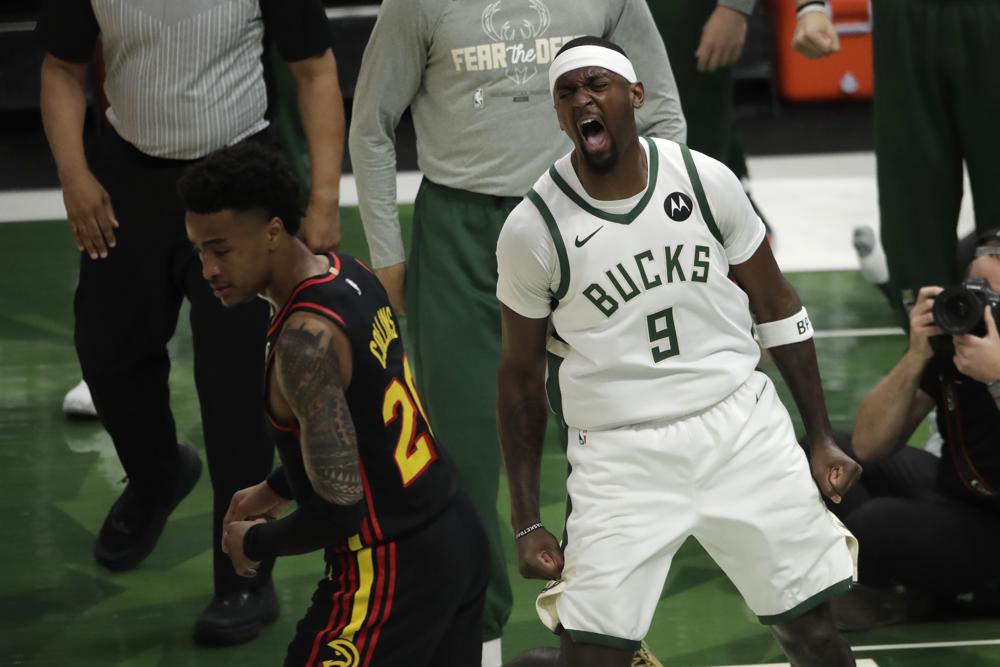 The Milwaukee Bucks will retain one fan favorite, while losing another from its NBA championship team.
In a somewhat surprising move, Bobby Portis is headed back to Milwaukee on a reportedly two-year, $9 million deal, while PJ Tucker signed a two-year deal with the Miami Heat for $15 million — both of which have second-year player options.
Portis had discussed working on attaining "generational wealth" for his family, after rising to fame in winning the title, which suggested he was hoping to cash in on a long-term, big money contract.
"Have to weigh some thing out," Portis said last week on the Dan Le Batard Show. "See which teams are going to turn down team options and things like that. See which team I really fit on. And if I really want to run it back with the Bucks.
"Obviously, you don't have a lot of time to play this game of basketball. We want to make the most money we can to build generational wealth for our kids, our families down the line."
Le Batard then said, "It sounds like you're leaving."
Portis laughed and replied, "That what it sounds like?" and they left it at that.
Oddly enough, the 36-year-old Tucker got nearly twice the money as Portis, who is a decade younger.
Tucker, however, poured his heart out to the Milwaukee fans:
"Wow.. I'm still a little lost for words to be honest. Still in shook but it is what it is. Today took a hard turn on the road of my career but like my grandma used to tell me.. all you can control is what you can control. With that being said Milwaukee.. the city of MILWAUKEE!!!! You will never fully understand what y'all mean to me. Our time together however short will hold some of the best memories of my life forever. You took me in and had my back throughout our journey and I will FOREVER be grateful and hold you near to my heart. I can't thank y'all enough.. WE WILL ALWAYS BE DAWGS! 🖤 #historyinthemaking #wesomedawgs4L"
Portis averaged 11.4 points, 7.1 rebounds, shooting 47.1% from deep in 66 games this past regular season. Tucker averaged 2.6 points, 2.8 assists 1.9 rebounds and shot 41.9% from deep — hitting .9 per game — in 20 games for the Bucks.
Portis had been looking to cash in, after rising to fame in the NBA Finals, though he barely played against the Brooklyn Nets or Atlanta Hawks in earlier rounds.
Tucker, on the other hand, was responsible for guarding in the playoffs, often the opponent's best player — regardless of position — whether that was Kevin Durant, Chris Paul or Clint Capela.