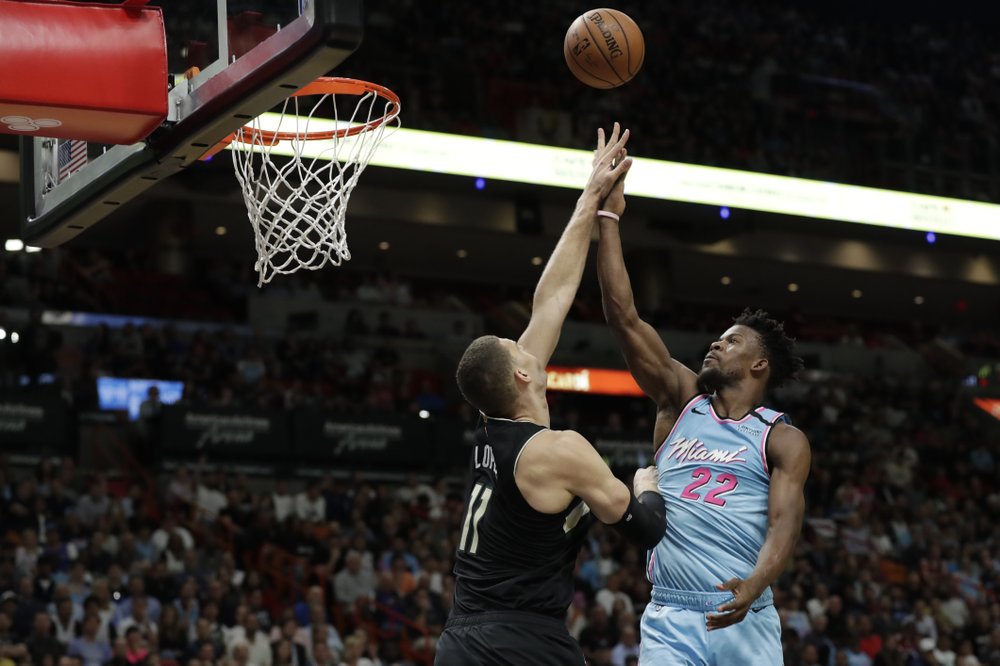 The plague of playing in Miami got the Milwaukee Bucks on Monday.
It was the second game of a road back-to-back, after the Bucks scored a then-season low 93 against the Charlotte Hornets on Sunday.
After a night in Miami, which typically does "things" to NBA teams, the Bucks scored a new season low, losing to the Heat 105-89.
Milwaukee basically gave up after George Hill hurt his knee and left the game with 4:33 remaining and a 15-point deficit — that's when the Bucks bench cleared.
The loss drops Milwaukee to 52-9, as they prepare for the Pacers on Wednesday, before a road trip against LeBron James and the L.A. Lakers on Friday.
The difference in Monday's loss for the Bucks was 3-point shooting, where Miami was on fire at 18-for-37, while Milwaukee was just 7 of 34.
Giannis Antetokounmpo scored just 12 points, going 6-for-18 from the field, to go with 15 rebounds in 31 minutes. Khris Middleton was just 4-for-16, scoring 12.
For Miami, Jimmy Butler and newcomer, Marquette alum, Jae Crowder, both scored 18, while all-star Bam Adebayo had 14 points, 13 rebounds.
---
TOP PHOTO: Miami Heat forward Jimmy Butler (22) goes up to shoot against Milwaukee Bucks center Brook Lopez (11) during the first half of an NBA basketball game, Monday, March 2, 2020, in Miami. (AP Photo/Wilfredo Lee)