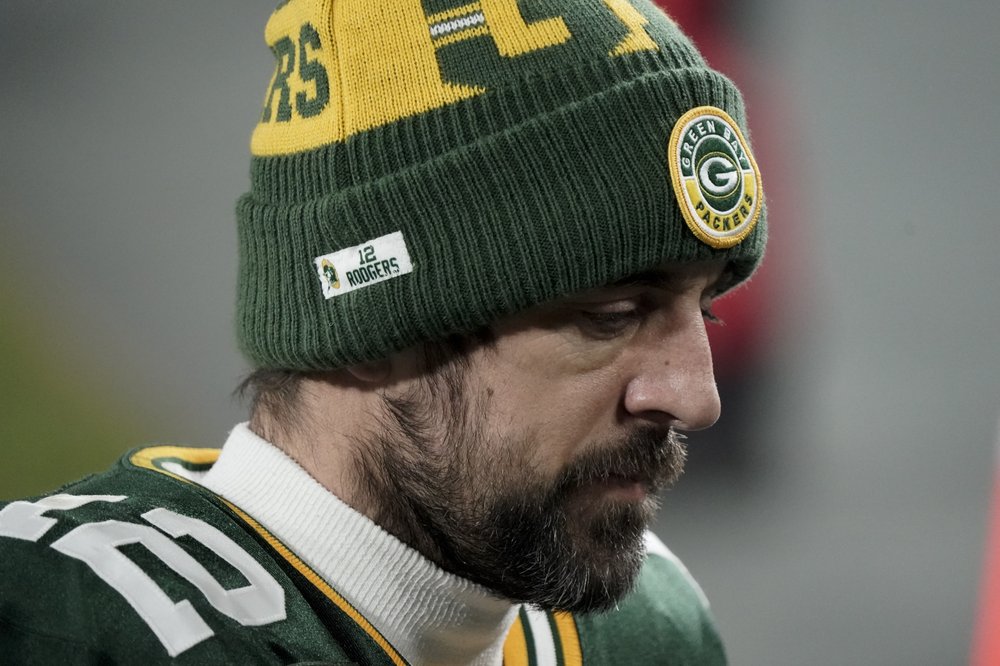 Matthew Stafford to the LA Rams was the big NFL news this weekend, but that wasn't their first choice.
Apparently, the Rams considered "making a hard run" at Aaron Rodgers, according to the LA Times.
Green Bay was adamant, however, that it was not trading the 37-year-old quarterback.
Instead, the Lions sent Stafford to the Rams for first-round draft picks in 2022 and 2023, a third-round pick in 2021, and quarterback Jared Goff,
After losing to Tampa Bay, Rodgers comments hinted that he may be unhappy in Green Bay, saying that a "lot of guys' futures that are uncertain, myself included."
He later added, about his future with the Packers, Rodgers said, "I don't know. I really don't. There are a lot of unknowns going into this offseason now. I'm going to have to take some time away for sure to clear my head to kind of see what is going on with everything, but it's pretty tough right now, especially thinking about the guys that may or may not be here next year."
A few days later, with a chance to decompress another NFC Championship loss, Rodgers said, "I don't feel like I've said anything that I haven't said before. It was just more of a realization, I think, (that) ultimately my future is not necessarily in my control."
Rodgers is signed through 2023, but has a potential out following the 2021 season.
---
TOP PHOTO: FILE – Green Bay Packers quarterback Aaron Rodgers (12) walks off the field after the NFC championship NFL football game against the Tampa Bay Buccaneers in Green Bay, Wis., Sunday, Jan. 24, 2021. The Buccaneers defeated the Packers 31-26 to advance to the Super Bowl. (AP Photo/Morry Gash)