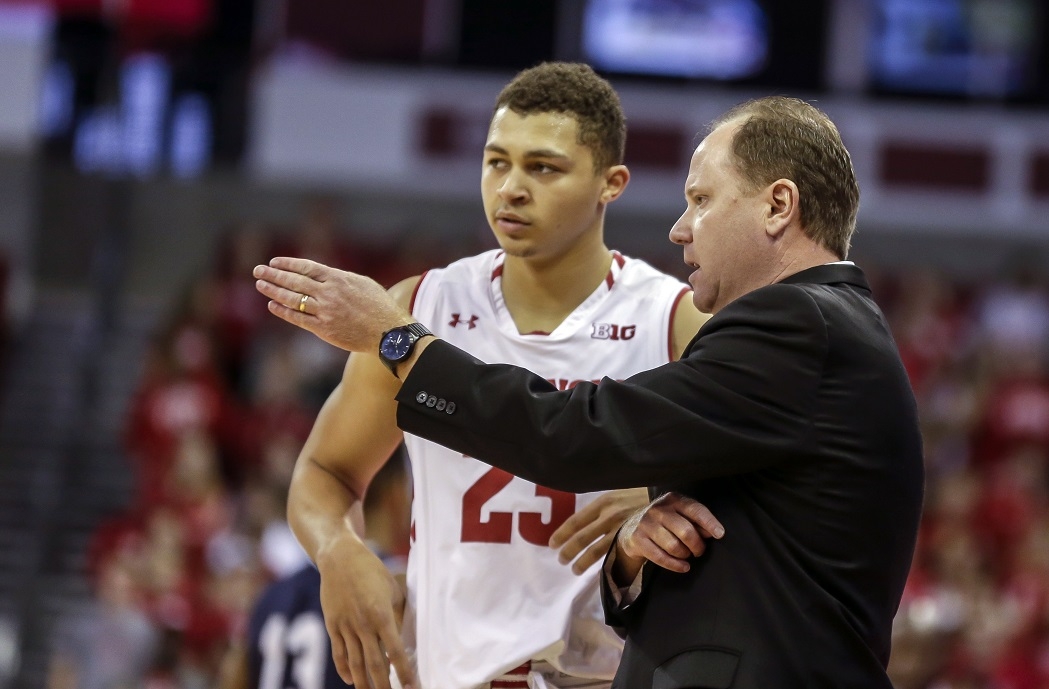 Kobe King and the Wisconsin men's basketball team are on the road tonight against Purdue.
King's shooting this season has been hot and cold.
The past four games, he's just 15 of 40 from the field, averaging 9.3 points. He did have a career-high five assists Tuesday in a win over Nebraska when his shot wasn't falling (3 of 11) — and the rest of the Badgers were on fire.
Wisconsin, which nailed a team-record 18 3-pointers last game, have lost the past four at Mackey Arena. They haven't won there since 2014.
Along with those 18 3s, Wisconsin (12-7, 5-3) dished out 23 assists on 29 field goals. The Badgers are 5-0 when at least four players score in double figures and 7-7 any other time.
Purdue (10-9, 3-5) beats that, however. The Boilermakers are 7-0 when four players get double digits.
Tipoff is at 6 p.m.