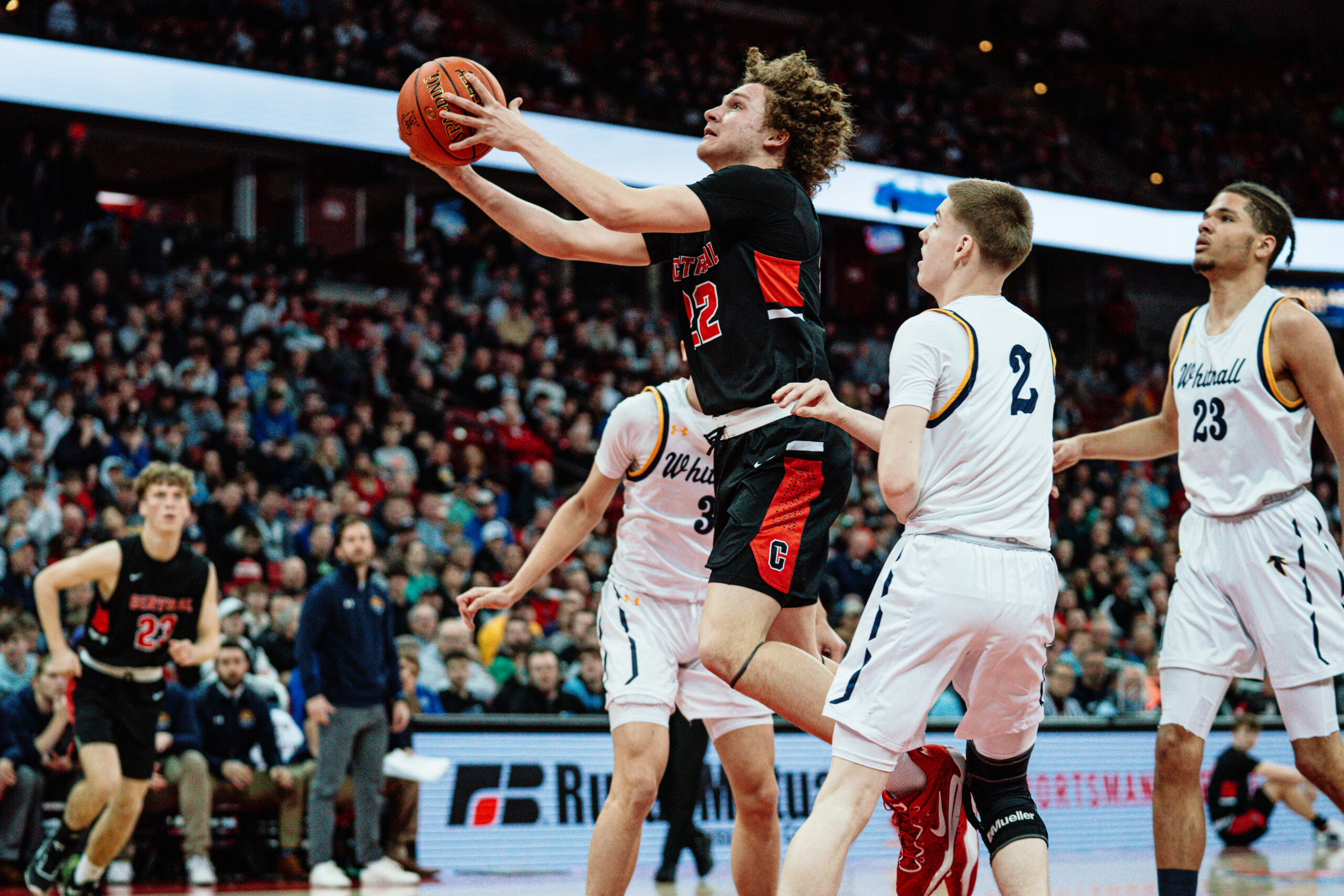 Central falls in semifinal, defeated by Whitnall in final moments
The La Crosse Central High School boys basketball team fell just short in the Division 2 semifinal, losing 53-52 to Whitnall on Friday.
Bennett Fried led the way with 17 points for the Riverhawks (23-5), while Frankie Wilk contributed 15. 
For the Falcons (24-3), Myles Herro scored 21 points and the game-winning free throw. Teammate Austin Herro added nine.
Watch high school basketball on WKTY here or on the WKTY app, thanks to Firefighters Credit Union and Neuie's Vouge Bar and Grill.
PHOTOS by Allan Ganther