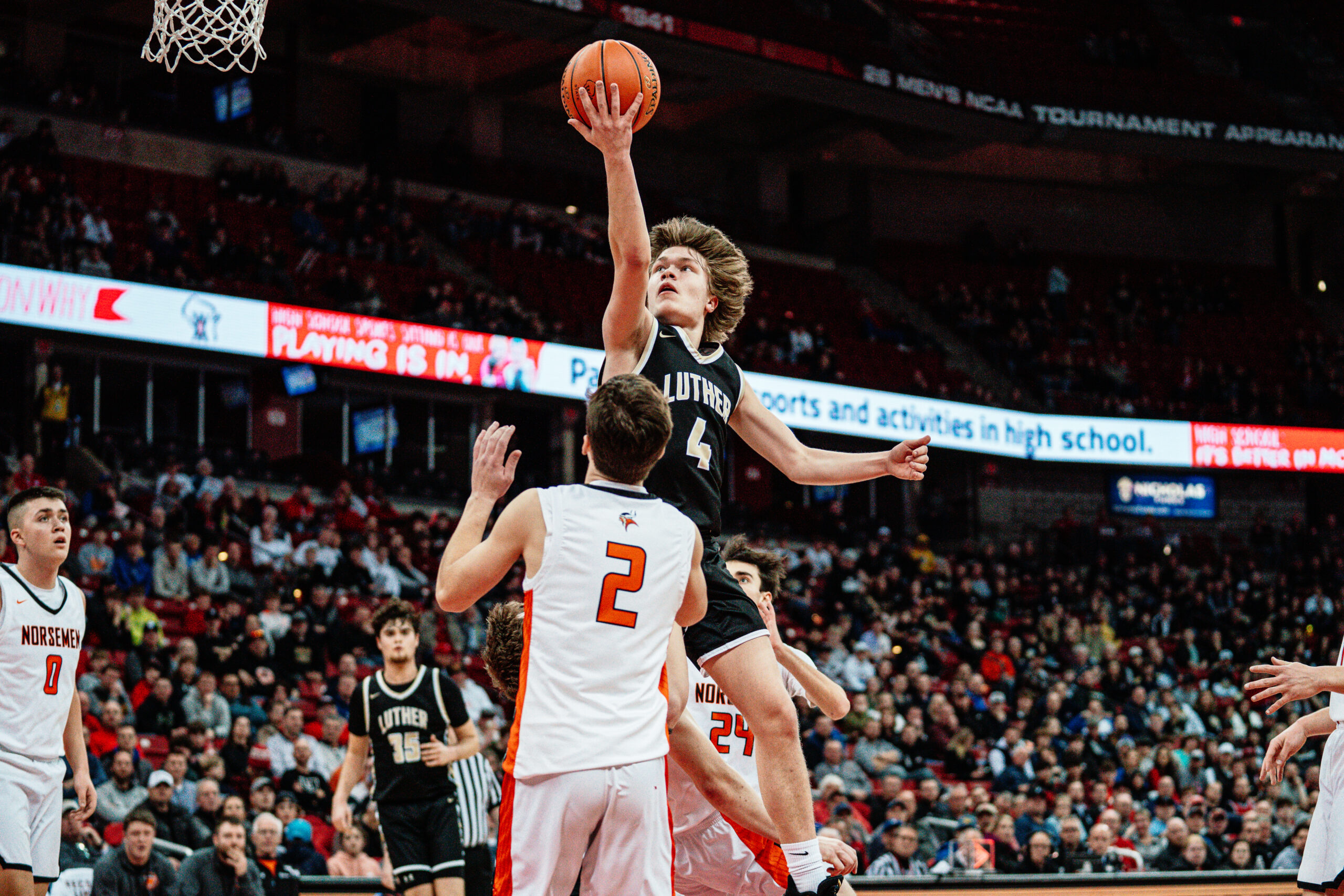 Schwichtenberg scores 19, as Luther defeats Whitehall in semifinal
A 19-point performance from Isaiah Schwichtenberg helped lead the Luther High School boys basketball team to a 79-51 win over Whitehall in the Division 4 semifinal on Thursday.
Teammates Kodi Miller and Logan Bahr added 16 points each for the Knights (27-2), while Miller dished out seven assists as well. The Knights will compete in the Division 4 state championship on Saturday.
Seth Lambeck scored 13 points for the Norse (22-7), while teammate Luke Beighley put up 10.
Watch high school basketball on WKTY here or on the WKTY app, thanks to Firefighters Credit Union and Neuie's Vouge Bar and Grill.
PHOTOS by Allan Ganther