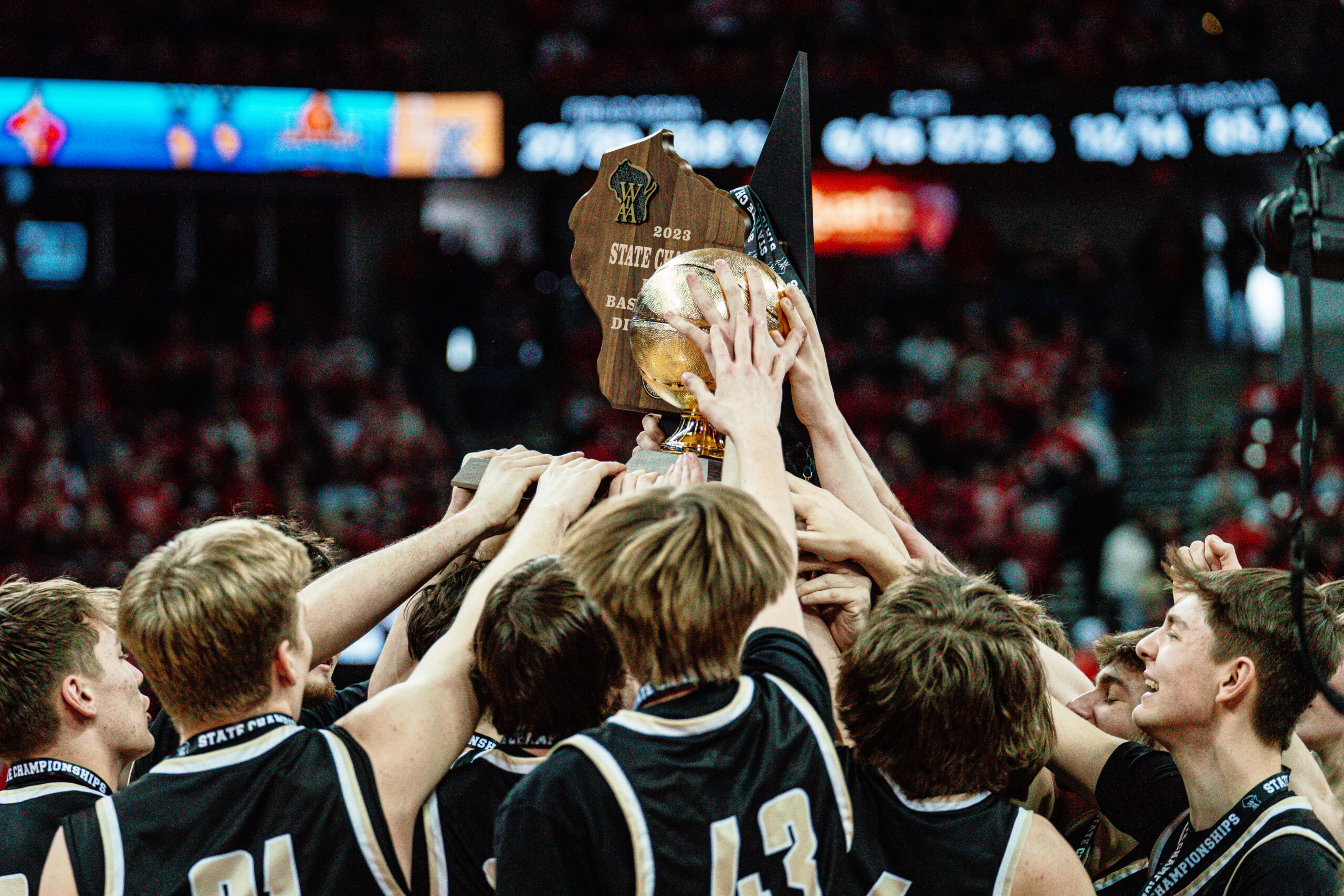 Luther wins Division 4 state title, West Salem falls in Division 3 championship
Two teams from the Coulee Region brought home trophies on Saturday, as the Onalaska Luther High School boys basketball team won the Division 4 state title, while the West Salem boys team took second in Division 3.
Logan Bahr scored 28 points to help lead Luther in a 60-46 win over Kenosha St. Joseph in the Division 4 championship.
Teammate Gabe Huelskamp added 11 points and seven rebounds for the Knights (28-2), who led 25-22 at halftime.
Eric Kenesie tallied 18 points for the Lancers (19-11), while Peter Stapleton scored 15.
It was heartbreak again for West Salem, who are Division 3 state runners-up for a second consecutive season. 
Peter Lattos scored 20 points for West Salem in the effort, falling 61-55 to Brillion in the championship game.
Tamarrein Henderson put up 12 for the Panthers (28-2), who led 29-24 at halftime.
Jeremy Lorenz led all scorers with 26 for the Lions (29-1), while teammate Bennett Olson added 10.
Watch high school basketball on WKTY here or on the WKTY app, thanks to Firefighters Credit Union and Neuie's Vouge Bar and Grill.
PHOTOS by Allan Ganther