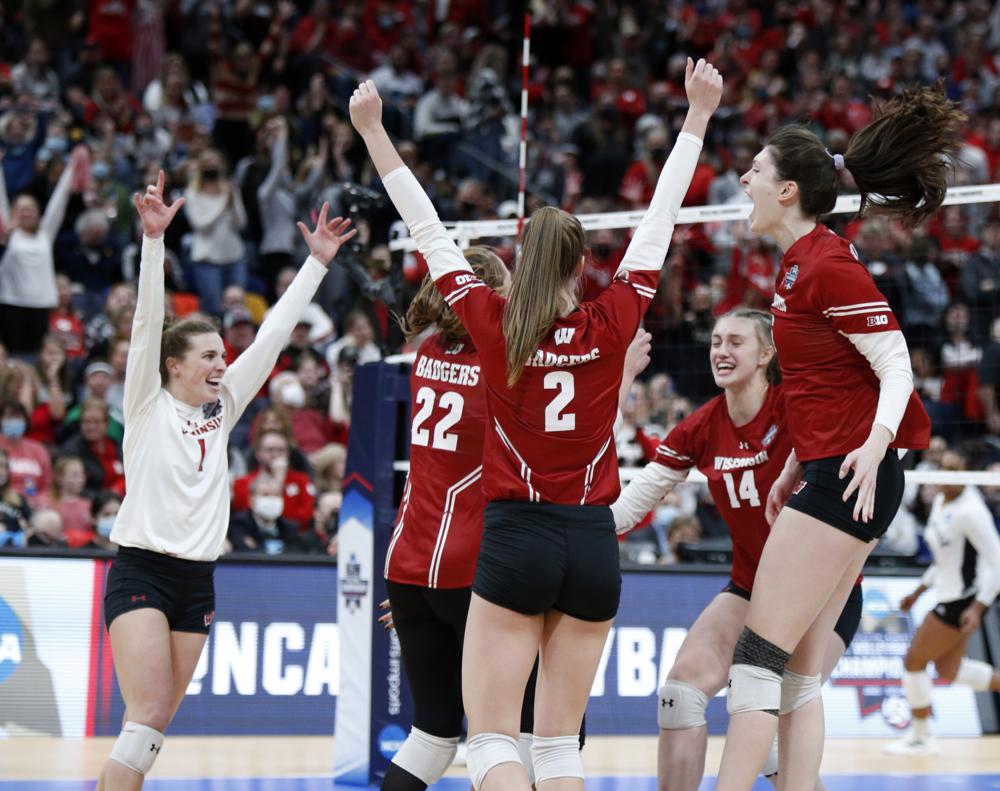 Defending champion Badgers get No. 1 seed in NCAA tourney, Minnesota a No. 2; both host first 2 rounds
The defending National Champion University of Wisconsin volleyball team heads into the NCAA tournament a No. 1 seed.
The third-ranked Badgers (25-3), in the midst of an 18-match win streak, will host a four-team, first- and second-round regional Friday and Saturday at the UW Field House.
At 7 p.m. Friday, the Badgers play Quinnipiac (14-14). Before that, at 5:30 p.m., TCU (16-10) plays Washington (20-10) on the other side of the bracket.
The winners of both games face each other at 7 p.m. Saturday (see the full bracket here).
What's interesting for the Badgers, two of their three losses this season — 12th-ranked Florida (23-5) and No. 17 Baylor (23-6) — are on their half of the bracket. Wisconsin could see Florida in the elite eight. It wouldn't see Baylor until the final four.
Wisconsin's other loss was to Minnesota (20-8) — the only team to have swept the Badgers. The Gophers are on the other half of the bracket that also contains No. 1-ranked Texas (22-1) — a team the Badgers can avoid until the National Title.
Ninth-ranked Minnesota has a No. 2 seed and will play host at the Maturi Pavilion for the first two rounds.
Minnesota opens with Southeastern (25-7) at 7 p.m. Friday. Before that, at 5:30 p.m., Florida St. (19-10) plays Northern Iowa (26-7).
The winners face off at 7 p.m. Saturday.
---
TOP PHOTO: FILE – Wisconsin's Lauren Barnes (1), Julie Orzol (22), Sydney Hilley (2), Anna Smrek (14) and Dana Rettke, right, celebrate a win over Louisville in a semifinal of the NCAA women's college volleyball tournament Thursday, Dec. 16, 2021, in Columbus, Ohio. (AP Photo/Paul Vernon)