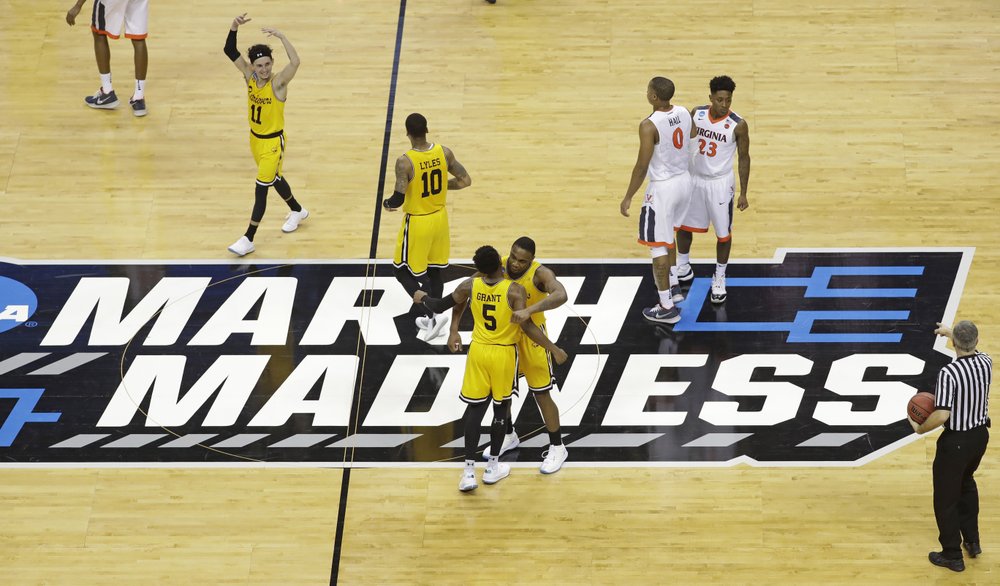 Reliving the BIGGEST upset in NCAA Tourney history
Dave Carney 3/22/2021
This weekend March Madness definitley lived up to it's moniker, with 15 different seeds winning at least one game.
Currently, the 15 seed Oral Roberts, who shocked the nation with a win over #2 Ohio State on Friday, is the lowest seed still alive and the only 15 seed to ever reach the Sweet 16 (Oral Roberts will play #3 seed Arkansas on Saturday).
However, Oral Roberts isn't the lowest seed to ever win a game, that honor belongs to The University of Maryland Baltimore County or (UMBC), the number 16 seed became the first 16 seed to ever beat a number one, when they defeated Virginia 74-54.
In the previous 135 (1 vs 16) match-ups a number 16 had never won..until they did. If you didn't see the game, or you're just looking for a stroll down March Madness memory lane check out the best of that UMBC win over Virginia in today's Classic Sports Moment.