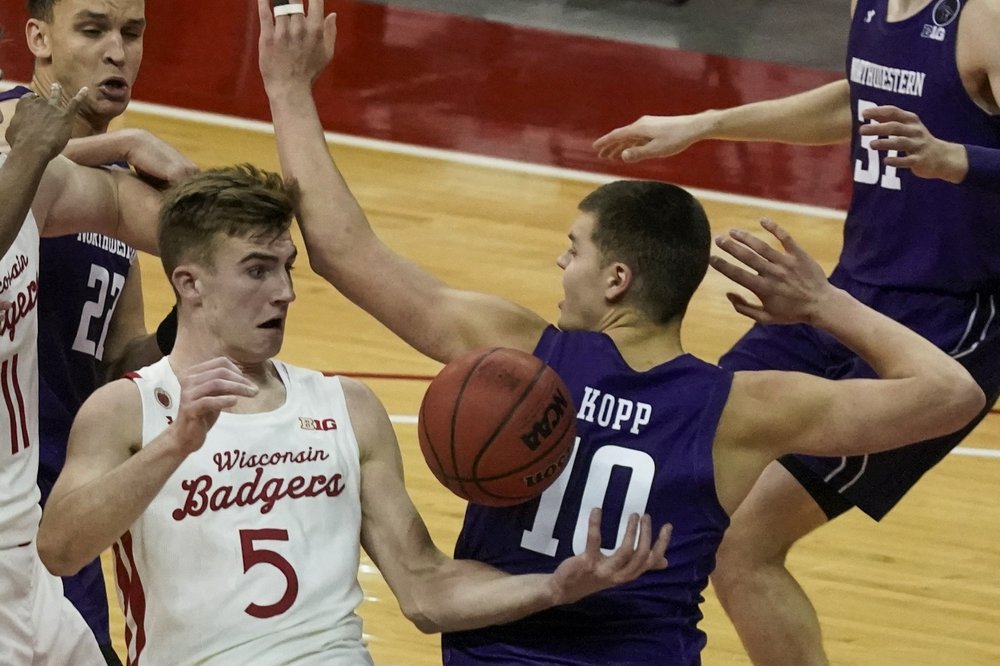 Badgers Twitter couldn't keep up with Jonathan Davis Wednesday night.
The La Crosse native bounced back from a three-game slump in a big way, helping the Wisconsin to a 68-52 win over Northwestern at the Kohl Center.
Davis did a little bit of everything, which seems to be the norm for the freshman guard.
The 6-foot-5 guard had eight points — all in the first half, when the Badgers led 41-34 heading into the locker room — six rebounds, two assists, a block and a steal for the 10th-ranked Badgers (12-3).
First Badgers Twitter posts this block by the 6-foot-5 guard:
Here it is from another angle:
Then Davis with the jam:
Davis was coming off a three-game slump, where he shot 3-for-19 from the field, going scoreless in the loss to Michigan — his first-ever scoreless game.
He was 3-for-6 from the field and 2-for-2 from the line in the win over Northwestern (6-7).
Saturday, Wisconsin hosts No. 15 Ohio State (11-4), which is coming off a 67-65 loss to Purdue on Tuesday.
---
TOP PHOTO: Wisconsin's Tyler Wahl and Northwestern's Miller Kopp go after a loose ball during the second half of an NCAA college basketball game Wednesday, Jan. 20, 2021, in Madison, Wis. (AP Photo/Morry Gash)