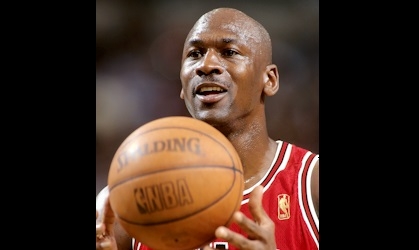 "You reach, I teach" – MJ vs MJ
Dave Carney 9/8/2020
In Michael Jordan's REAL final season (with the Wizards) he served up some truly fine performances. For those who weren't around, or can't recall just how good a near 40 year old Mike was, YouTube that stuff son! 
It wasn't his performance on the actual court that stole the show in MJ's final season however, it was this Gatorade commercial in 2003 that pitted a "23" year old MJ against a 39 year old MJ, in an epic back and forth one-on-one game.
It's not ultimately clear who won the match-up, but 39 year old MJ won the trash talking competition with one of the greatest one-liners; "You reach, I teach".