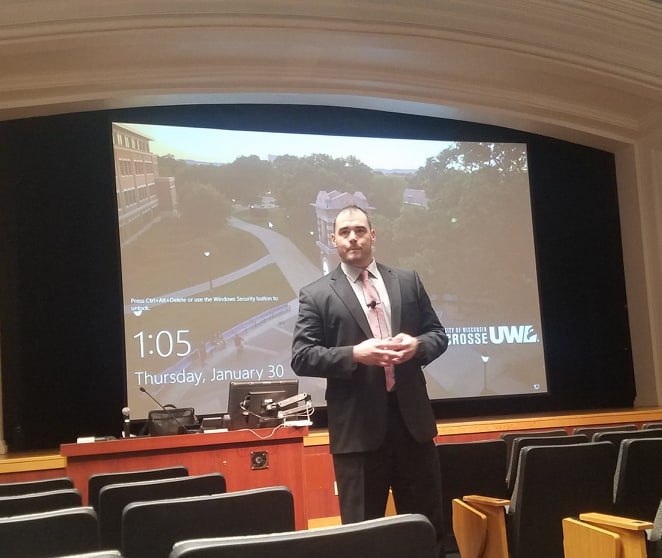 The decision on who the next football coach at the University of Wisconsin-La Crosse is back in the hands of the search committee.
Both finalists, interim head coach Matt Janus and John Carroll defensive coordinator Joe Schaefer held public forums this week — Janus on Wednesday and Schaefer on Thursday.
Schaefer has held a multitude of positions, including at the Division 1 level with Maryland and Iowa State.
He believes that helps him as a candidate.
"Day 1, I will know what every single position coach, coordinator, young coach is thinking," Schaefer said. "I'll even know what administrators are thinking, I've been an administrator."
John Carroll was fourth in scoring defense last season in Division 3.
Schaefer advises that he would have to take a step back from the hands-on duties if he lands the UW-L job.
"To truly build something here that can sustain success, you have to have somebody that can coordinate the offense and defense," Schaefer said. "Game-planning, to do it really well, is really hard work and a lot of hours. If you're doing those things, you're probably letting something else slip."
Former coach Mike Schmidt was also the offensive coordinator and called plays during the final season of his four-year tenure.
Schaefer met with the players during his time on campus and said his message to them was leaving the program in a better place than they found it.