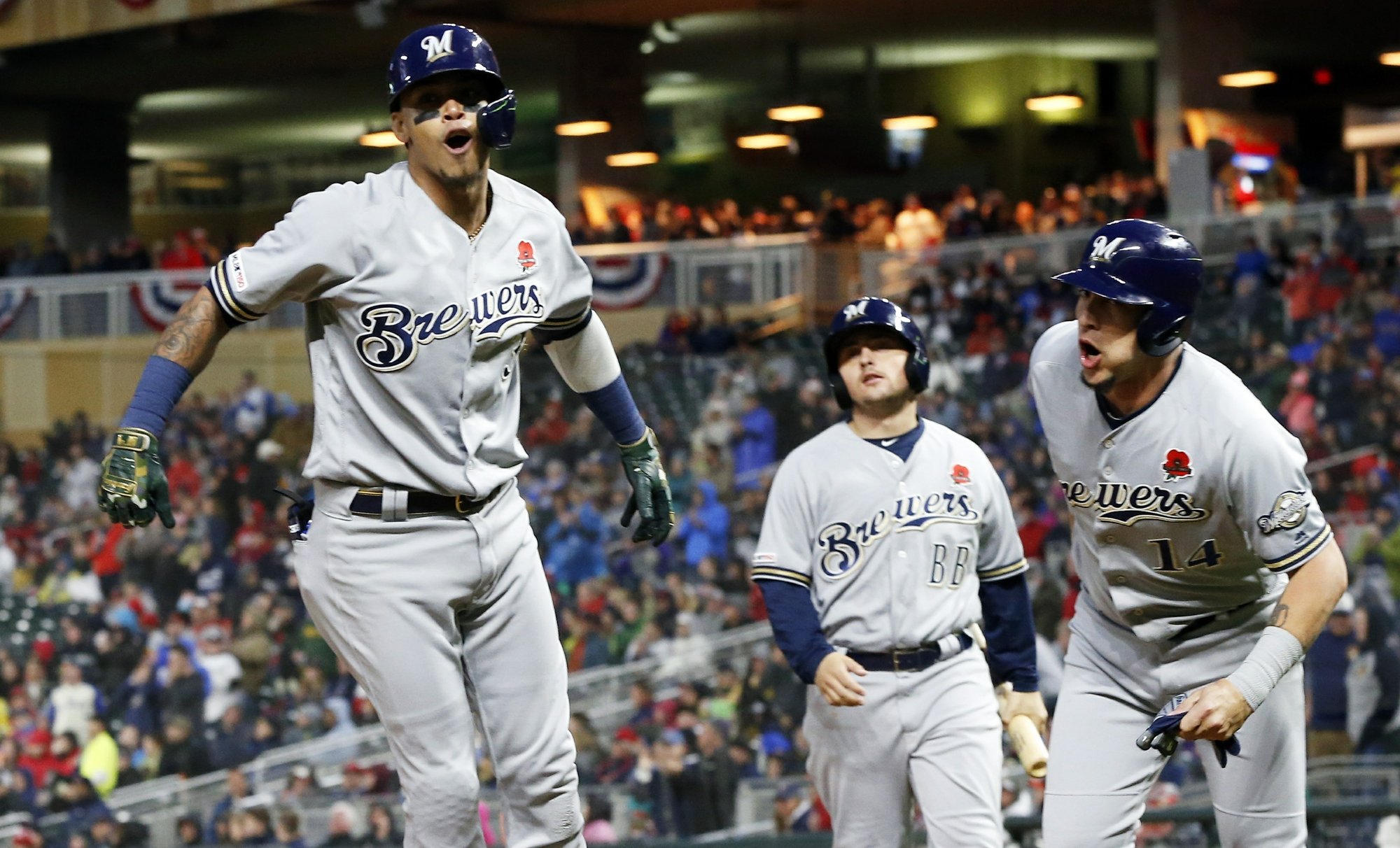 The streaky Milwaukee Brewers are back at Miller Park for a quick, two-game series with the Minnesota Twins, beginning tonight.
The Twins have the fourth-best record in the AL, at 71-47. Milwaukee, 62-57 is sixth best in the NL.
---
Listen to Bob Uecker and the Brewers host the Twins at Miller Park.
Coverage begins at 6:35 p.m. on WKTY 96.7 FM / 580 AM.
---
The Brewers are coming off a tough 1-0 loss Sunday, which snapped a five-game win streak. Before that, they had lost four in a row, including being swept at the Chicago Cubs.
Offensively, the Twins are on of the most impressive teams in the Majors. They lead all of baseball with 228 home runs — 18 more than the second-place Yankees. The Brewers are sixth in the Majors with 188.
The Twins are also third in runs scored. Milwaukee is 16th. Minnesota is fourth in the league in batting average, while Milwaukee is just 19th.
Individually, the Twins will have to contend with NL MVP favorite Christian Yelich, who is tied with Mike Trout with 39 home runs to lead the MLB. The 27-year-old Yelich also leads baseball in OPS (1.130) and is third in OBP (.427) and fourth in batting average (.335).
Minnesota's dynamic duo of Max Kepler and Nelson Cruz are tied for eighth in the Majors, each with 31 home runs.
Chase Anderson gets the start for Milwaukee. The 31-year-old righty has been solid so far this season with a 5-2 record and 3.70 ERA.
Minnesota sends Martin Perez and his 4.80 ERA to the mound. The 28-year-old lefty is 8-5 this season.
---
TOP PHOTO: AP FILE: Milwaukee Brewers' Orlando Arcia, left, and Hernan Perez, right, celebrate Arcia's two-run home run off Minnesota Twins pitcher Taylor Rogers in the eighth inning of a baseball game Monday, May 27, 2019, in Minneapolis. The Brewers won 5-4. (AP Photo/Jim Mone)