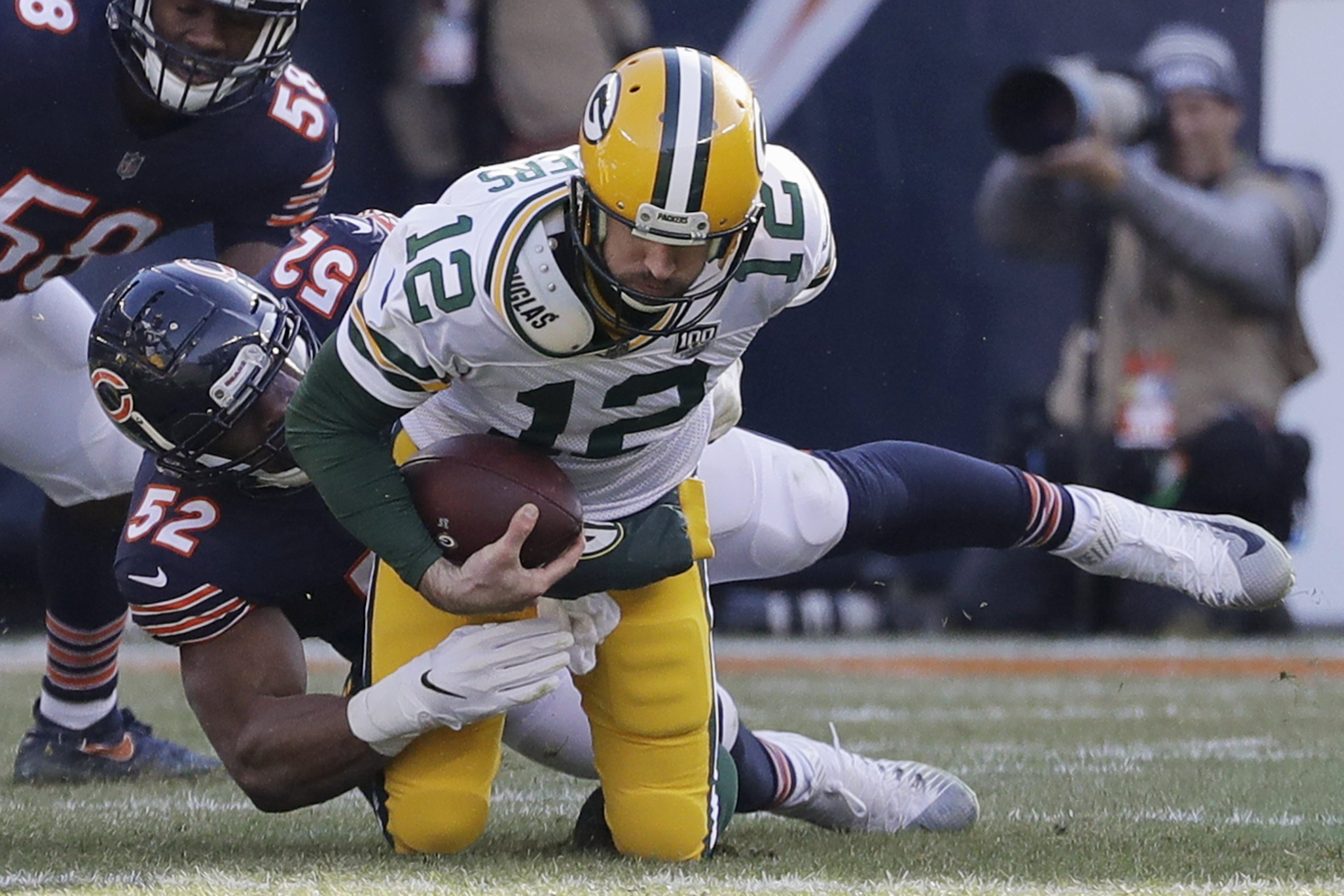 Heading into training camp, Green Bay Packers president talked a bit over the weekend about the team's desire to land Khalil Mack last season.
In the end, the Chicago Bears gave the Oakland Raiders first-round picks in 2019 and 2020, a third-round pick in 2020 and a sixth-round pick in 2019 for Mack.
Then, the Bears made him the highest paid defensive player in NFL history with a six-year, $141 million extension.
Murphy said the Packers wanted Mack badly.
"Well the whole Khalil Mack thing. It's not that we didn't try," Murphy told told 105.7 The FAN during a golf outing. "We were aggressive. We wanted to sign him. I think, ironically, the Raiders took the Bears offer because they thought they would be a better draft pick."
Of course, the Packers ended up 6-9-1 with the No. 12 overall pick, while the Bears won the NFC North at 12-4 and ended up with the 24th pick, that went to the Raiders.
Murphy added that, perhaps, it was best not to have gotten Mack, being Green Bay already has the highest-paid player in the NFL in Aaron Rodgers.
"I don't know if it is good to have the highest-paid offensive player in the league, and the highest-paid defensive player in the league," Murphy said. "Is that a good way to build a team?"
---
TOP PHOTO: AP FILE – Chicago Bears linebacker Khalil Mack (52) sacks Green Bay Packers quarterback Aaron Rodgers (12) during the first half of an NFL football game Sunday, Dec. 16, 2018, in Chicago. (AP Photo/Nam Y. Huh)