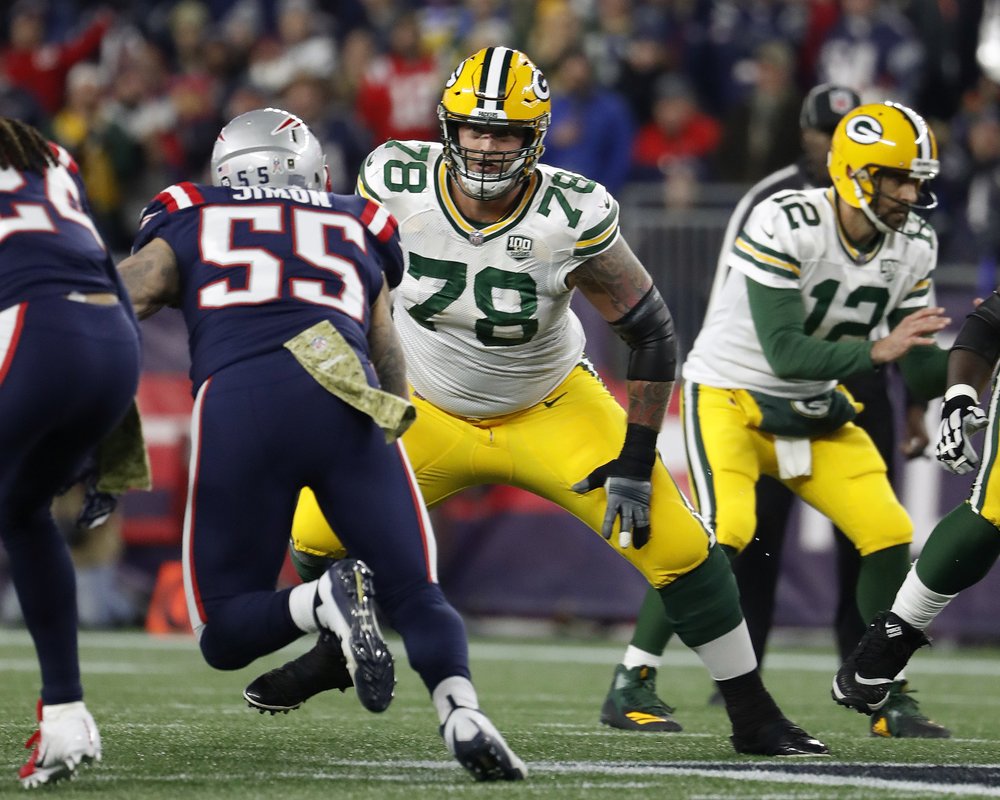 Aaron Rodgers is in a position he hasn't had to deal with in over a decade.
After 14 seasons with Mike McCarthy as his coach, the 35-year-old quarterback now has to learn a new system from a new coach.
One of those hiccups with Mike LaFleur's offensive scheme, will apparently be limiting something that Rodgers has been so good at — the audible.
"Aaron and I have had some good talks, and we're going to have to talk a lot more – and one thing we have to work through is the audible thing," LaFleur told the NFL Network last week. "We're running a system I first picked up while working with Kyle (Shanahan) in Houston a decade ago, and we've never really had a quarterback who's had complete freedom to change plays at the line because that's not really the way the offense is set up.
"But, I mean, this is Aaron Rodgers. He's had a lot of freedom to make those calls, and deservedly so. Now, how do we reconcile that, and get to a place where we put him in the best position to succeed?"
With LaFleur's system, there's little need to audible, as they're already built into whatever the defense is showing. The coach thinks too much freedom under center could "slow our guys down."
Of course, nothing is set in stone. LaFleur may just figure out that the former MVP's ability is audible at the line is something that needs to remain a viable option. At least, Rodgers thinks so.
"It's a conversation in progress," Rodgers said. "I don't think you want to ask me to turn off 11 years (of recognizing defenses). We have a number of check-with-mes and line-of-scrimmage stuff. It's just the other stuff that really not many people in this league can do.
"That's not like a humblebrag or anything; that's just a fact. There aren't many people that can do at the line of scrimmage what I've done over the years. I mean, obviously, Tommy (Brady) can do it, no doubt. Peyton (Manning) could do it. Drew (Brees) can do it. (Patrick) Mahomes will be able to do it. Ben (Roethlisberger) has called the two-minute for years. … It's kind of second nature. And that's just the icing on the cake for what I can do in this offense."
Under McCarthy, the consensus was often that the play calling was stagnate and it was Rodgers that would be called upon late to run-and-gun the Packers back in the game.