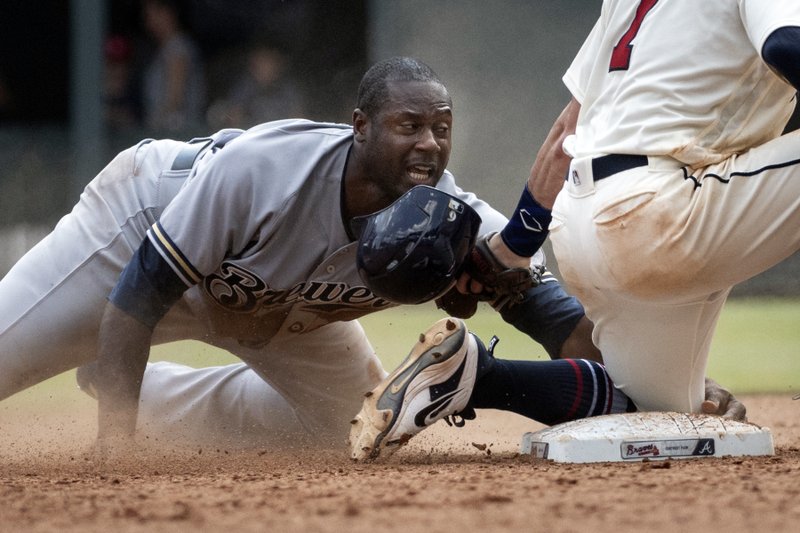 After taking three of four at the Philadelphia Phillies, the Milwaukee Brewers road trip continues.
At 6:20 p.m. today, the Brewers (27-19) face the Atlanta Braves (23-21). Milwaukee's Jhoulys Chacin (3-4, 4.53 ERA) will take on third-year pitcher, lefty Max Fried (5-2, 3.25 ERA).
---
LISTEN on WIZM 92.3. FM / 1410 AM with coverage beginning at 5:45 p.m.
---
Thursday, Christian Yelich hit his MLB-leading 17th and 18th home runs — now by two up on Houston Astros outfielder George Springer and one up on LA Dodgers first baseman Cody Bellinger.
Last year, his first with the Brewers, Yelich struggled against Atlanta. He struck out 10 times in 27 at bats, and hit just .148 with no home runs.
Home runs on the road, however, aren't Yelich's specialty. Of his 18 this season, three have come on the road — and we know where and when the last two came.
As for the Braves, they're led by first baseman Freddie Freeman, who is batting .315 with eight home runs and a .411 OBP.
Yelich, by comparison, is hitting .342 and a .458 OBP. He's also second in the Majors with 40 RBI — one behind Bellinger, who has been stuck on 15 home runs for awhile now.
Yelich is also second behind Bellinger in OPS to lead the MLB. Same goes for slugging.