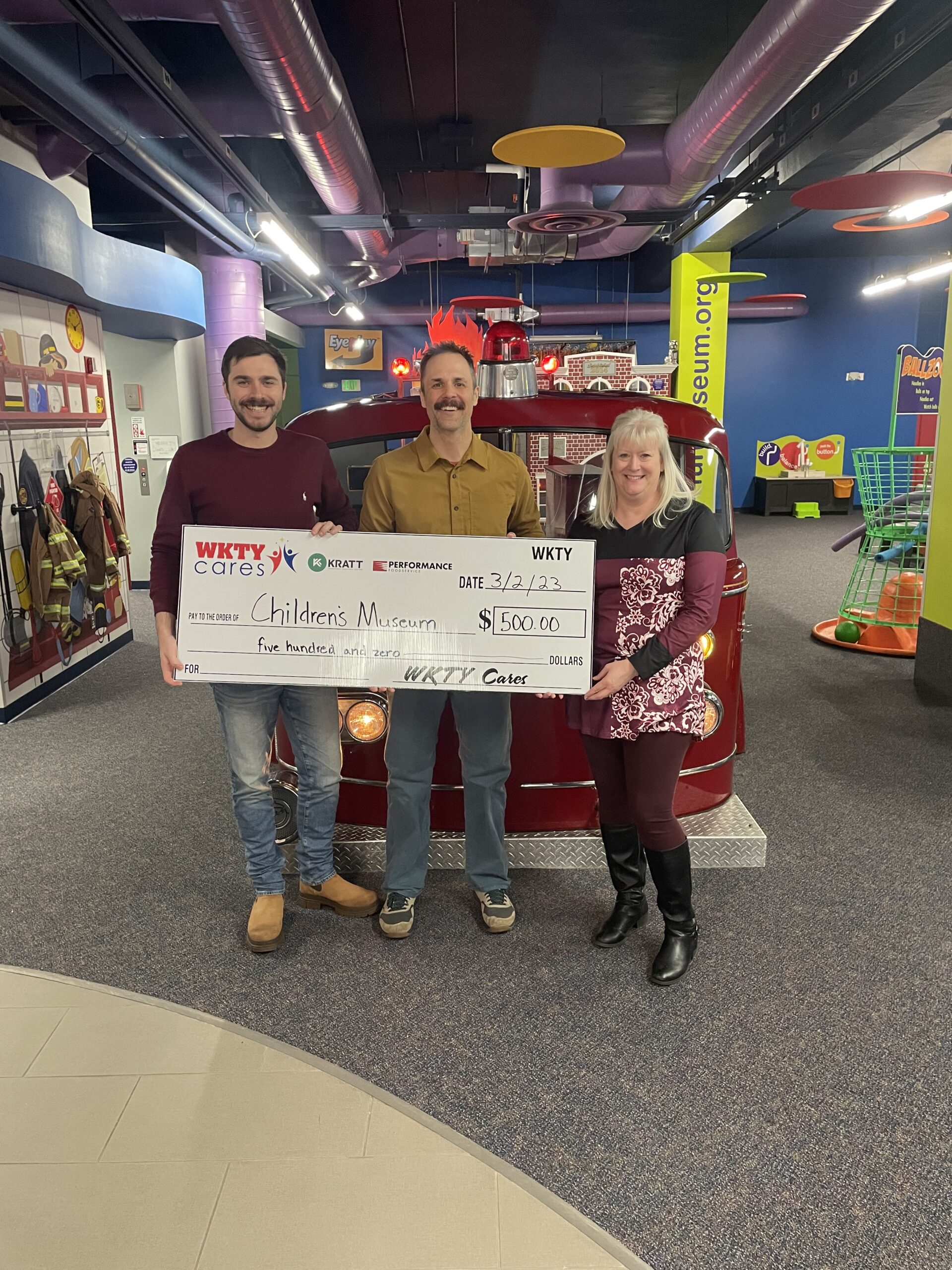 WKTY Cares about the La Crosse Children's Museum
WKTY Cares presented a check this month to the La Crosse Children's Museum in downtown La Crosse.
Thanks to sponsors Kratt Lumber Company of La Crosse and Performance Foodservice, who donated the $1,000.
Aaron Koepke, the museum's Associate Director of Operations, provided a tour and outlined that the donation will be used to add more security cameras to the facility. This will ensure security of the building, but also safety for the children as they play and explore in the museum. 
If you're interested in getting involved with the Children's Museum, you can do so here.