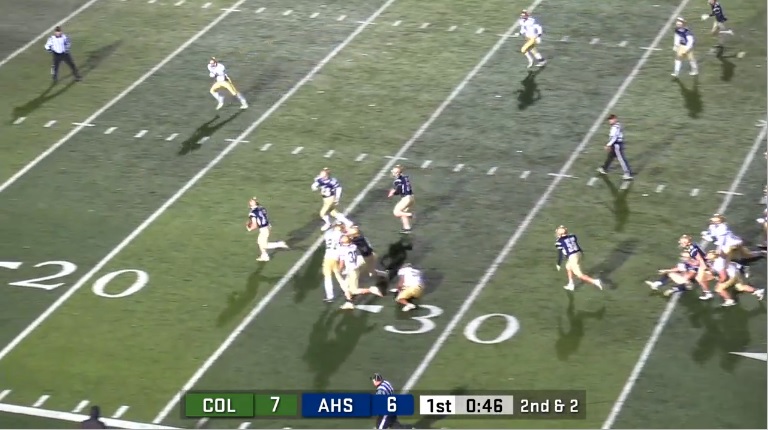 Onalaska, West Salem rematch determines who plays for state championship; Aquinas continues to roll in title defense
For one school, it's never happened before and, for the other, it hasn't happened since 2008. And Friday, the two meet in a matchup that will determine who gets to play at Camp Randall for a state championship.
Onalaska High School's football team has never been to a semifinal game, while West Salem last did so in 2008, after winning a title the year before.
At 7 p.m. Friday (site to be determined), the two ranked teams — Onalaska fourth in the Large Division and West Salem seventh in the Medium — meet in what's a rematch from Week 1, which was decided by a point — Onalaska winning 14-13.
In that game, West Salem scored a touchdown with 9:34 remaining, but failed on a two-point conversion pass that would have given it the lead.
To get to the Division 3 semifinals, the Hilltoppers (12-0), who set a school record for wins, beat Rice Lake 48-22, while the No. 7-ranked Panthers (11-1) beat Notre Dame 21-14.
In Division 5, No. 3-ranked (Small Division) Aquinas (11-1) is a win away from defending its state title, when it plays second-seeded, unranked Kewaunee (11-1) at Wisconsin Rapids Lincoln High School.
In the quarterfinals, the Blugolds beat last year's Division 6 state champs, Colby, 28-14.
On the other half of the bracket, Prairie du Chien (10-2) plays second-ranked Mayville (12-0) at McFarland High. Mayville lost to the Blugolds in the state championship last year. The Blugolds beat PdC 34-14 in Week 1.
In Division 6, sixth-ranked Cashton (12-0) and Bangor (11-1) are still alive on opposite sides of the bracket.
Cashton plays Shiocton (10-2) in Marshfield, while Bangor plays top-ranked Regis (12-0) in Arcadia.
---
TOP PHOTO: FILE – Aquinas running back Calvin Hargrove breaks free for a touchdown run at UW-L in the Division 5 state quarterfinals on Nov. 4, 2022.