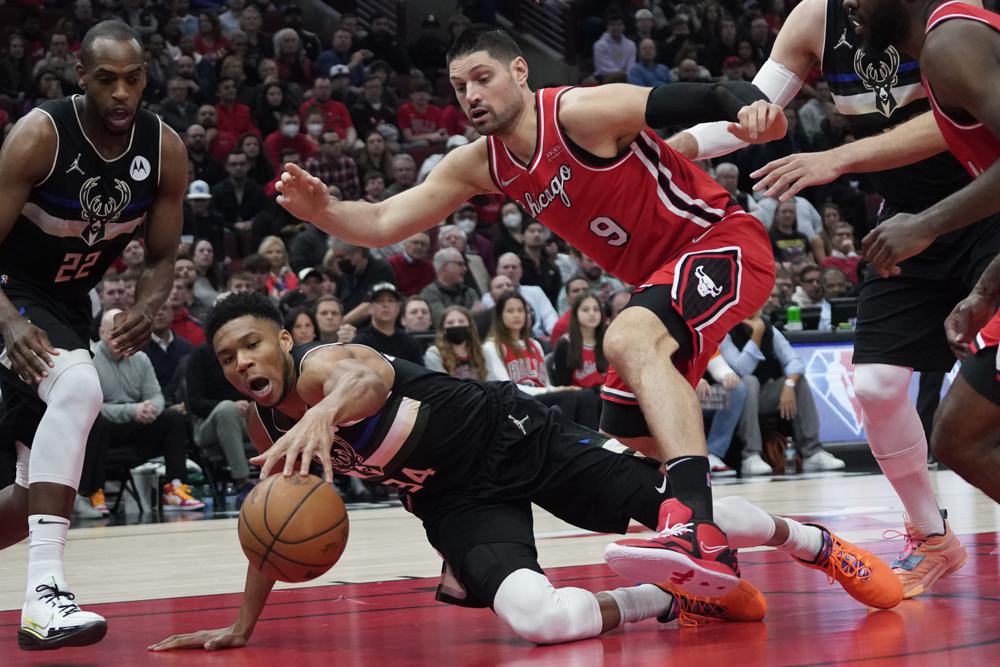 It wasn't by design but the Milwaukee Bucks managed to avoid the Brooklyn Nets to start the playoffs.
Milwaukee lost its regular-season finale to the Cleveland Cavs 133-115 on Sunday, resting anyone that would play playoff minutes.
The loss dropped Milwaukee to the No. 3 seed in the playoffs, where it will host the Chicago Bulls on Saturday in the first round — time TBA.
Had the Bucks won, they would have been the two seed and faced the winner of Tuesday's play-in game between Cleveland and Brooklyn.
Not only do the Bucks avoid Kevin Durant and Kyrie Irving — and possibly Ben Simmons — but they also went 4-0 against Chicago this season. The Bulls have struggled mightily since the all-star break, going 8-15, which includes losing streaks of five, four and three games.
Milwaukee has lost just three in a row once this season, in the first week, when it didn't have Jrue Holiday.
Meanwhile, the Karl-Anthony Towns, Anthony Edwards and the Minnesota Timberwolves will host the L.A. Clippers in the play-in tournament.
It's a bit of a bad luck draw for the Wolves, as the Clippers recently got Paul George and trade deadline acquisition Norman Powell back.
George has averaged 22.6 points on 42.5% shooting to go with 6.8 assists, 5.6 rebounds and 2.8 steals in five games back. He's been out since early December.
Powell, gone since Feb. 10, has been back just two games but averaged 22 points on 57.1% shooting from the field, including going 7-for-10 from beyond the arc in the wins.
L.A. has won five consecutive games heading into the 8:30 p.m. matchup Tuesday.
---
TOP PHOTO: FILE – Milwaukee Bucks forward Giannis Antetokounmpo (34) reaches for the ball next to Chicago Bulls center Nikola Vucevic (9) during the first half of an NBA basketball game Tuesday, April 5, 2022, in Chicago. (AP Photo/David Banks)