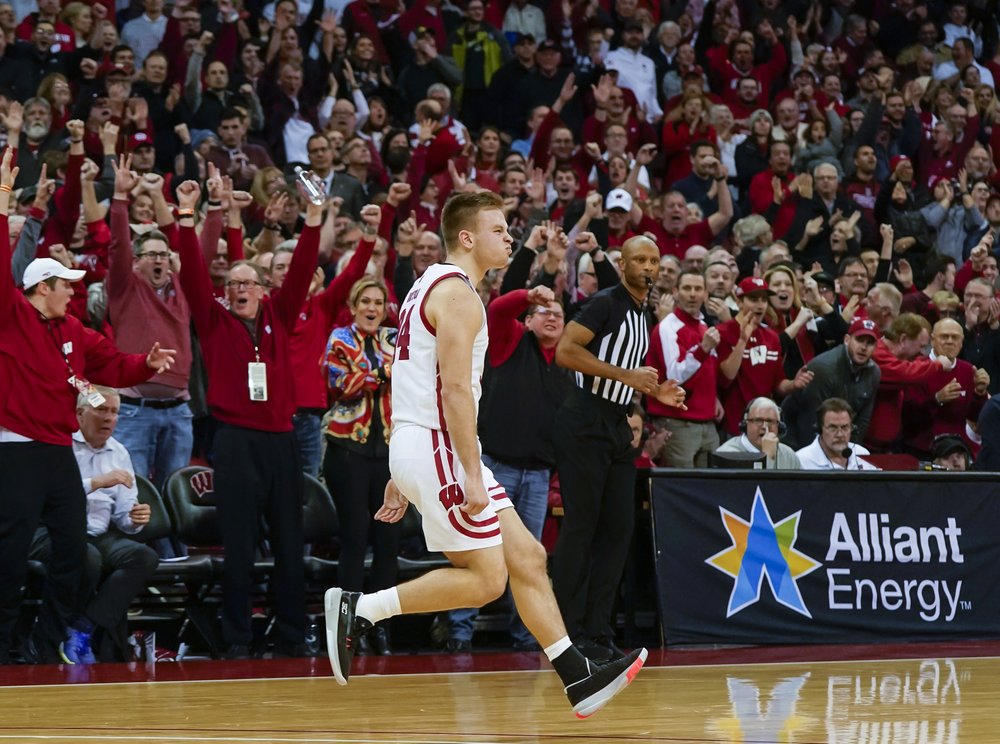 In three of the past four games, the University of Wisconsin men's basketball team has played a ranked opponent.
Oddly enough, the Badgers beat all three ranked teams and lost to the unranked one.
The last of those wins came in dramatic fashion Tuesday night, as Brad Davidson nailed the go-ahead 3-pointer with 11 seconds remaining, to give Wisconsin a 56-54 win over No. 17 Maryland at the Kohl Center.
Trailing 54-51 with 1:31 to go, Reuvers made a jumper to bring the Badgers within one. On the next possession, Nate Reuvers got a steal but Davison ended up turning it over.
But the junior totally redeemed himself, getting a steal of his own on the next possession, before eventually nailing the winner.
La Crosse native Kobe King had eight points and four rebounds for the Badgers (11-6, 4-2), who also beat No. 20 Penn State and No. 5 Ohio State during a run, in which they've won six of seven.
After a bit of a cold spell, where King had gone scoreless in two games and scored four in another, the redshirt sophomore has bounced back substantially.
In his past four games, King has averaged 13 points on 63 percent shooting.
Things don't get any easier next game for the Badgers, who play No. 15 Michigan State on the road Friday.