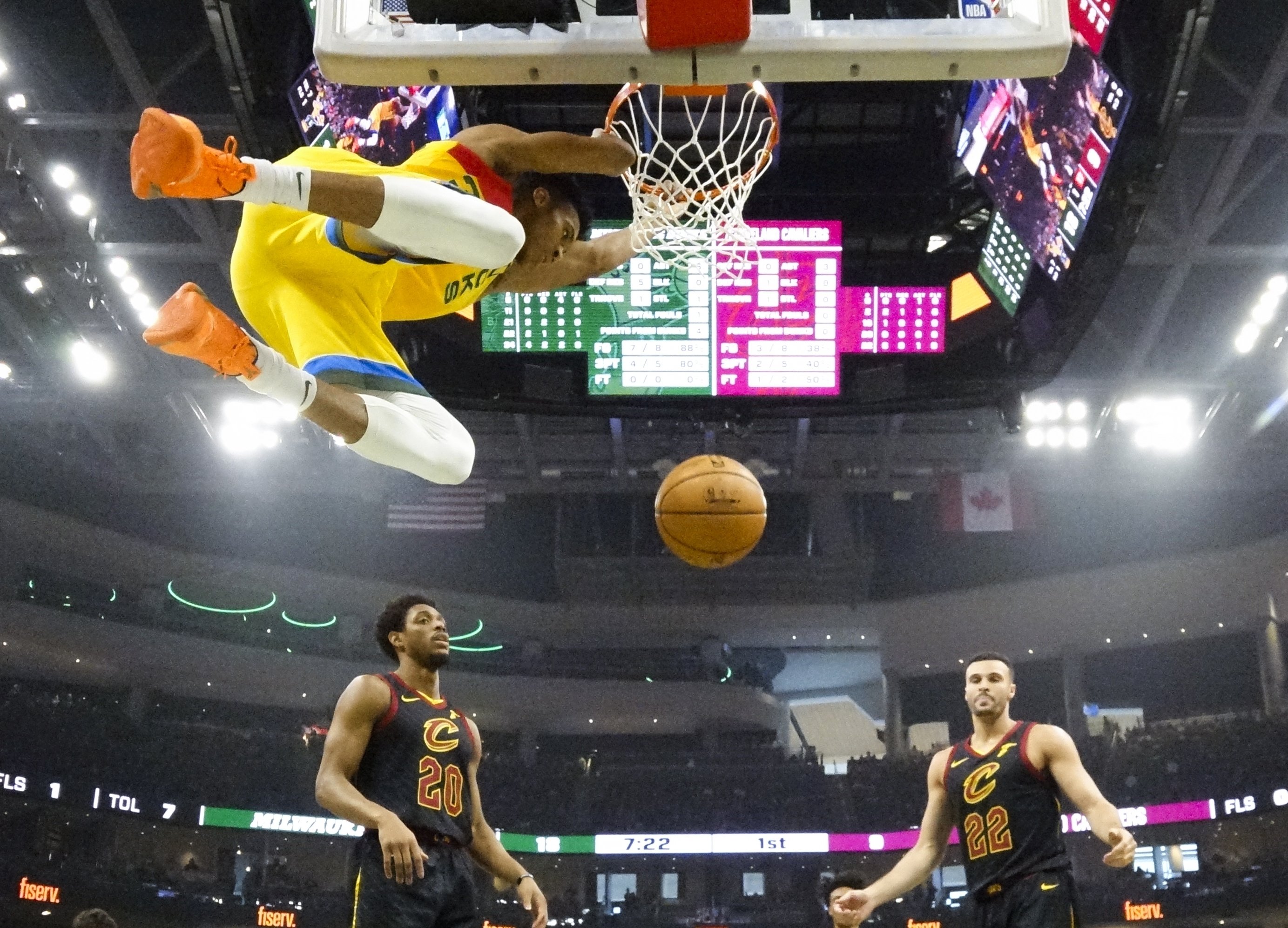 Perhaps it's part of the New York Knicks' plan. After whiffing on superstar free agents, perhaps the team is, again, looking two years away, to Giannis Antetokoumpo's free agency.
The NBA MVP spent the day with the New York Yankees.
And, speaking of whiffing:
But, for those Milwaukee Buck fans worried that the Greek Freak is, again, being courted by New York — many times Greek fans will sing with Antetokounmpo after Knicks games — he did have a good conversation with a former Milwaukee superstar about a great time spent there.
In talking with CC Sabathia, who had a very short, but memorable run in Milwaukee with the Brewers, ESPN reported:
Giannis Antetokounmpo: "So they told me you used to live in Milwaukee …" Giannis and CC Sabathia spent much of this interaction discussing Milwaukee and how great the sports fans there were during Sabathia's post-trade run in 2008, and during the Bucks' run this year. This was part of a full afternoon at Yankee Stadium for Giannis, who … met a few of the Bronx Bombers.
But, Greek fans do come out to see their superstar when he's in the Big Apple.