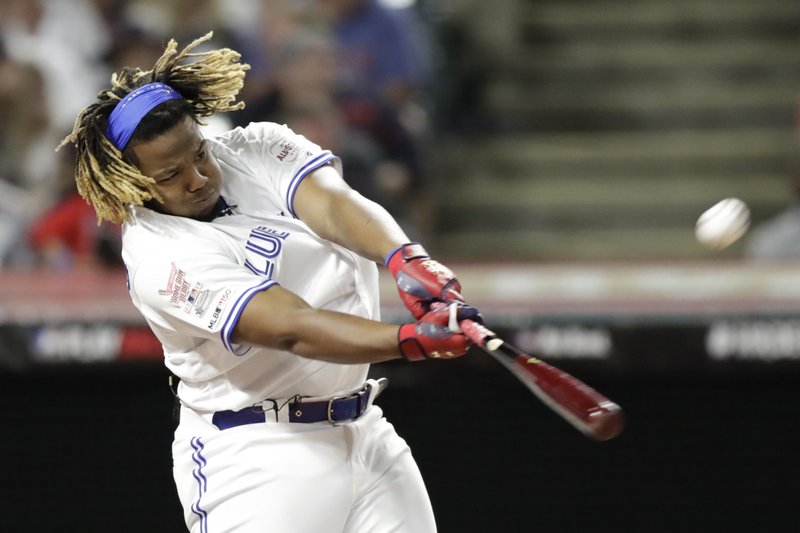 Christian Yelich said it had always been a dream to be in the home run derby.
He was slated to be the top seed in the eight-player bracket but back issues kept him out. Lucky for him, too, because Vladimir Guerrero Jr. would have slaughtered him.
The rookie hit a record 29 home runs in Round 1, which would have eliminated Yelich — instead the 20-year-old eliminated Matt Chapman, who hit 13. Guerrero Jr., then tied his own record in Round 2.
Guerrero Jr., didn't win it, however. Pete Alonso, who has the second-most home runs in the MLB to Yelich, beat him by one in the finals.
For the record, Alonso finished with 57 total homers. Guerrero Jr., finished with 91 total — dwarfing the previous record set by Giancarlo Stanton (61) in 2016.
As for Tuesday's all-star game, Yelich will play. The NL top vote-getter among outfielders is slotted to bat leadoff. The 27-year-old will face Justin Verlander.
This is the 36-year-old's second start. The last time Verlander took the mound to start an all-star game, he gave up five runs in the first inning back in 2012.
---
TOP PHOTO: Vladimir Guerrero Jr., Toronto Blue Jays, hits during the Major League Baseball Home Run Derby, Monday, July 8, 2019, in Cleveland. The MLB baseball All-Star Game will be played Tuesday. (AP Photo/Tony Dejak)