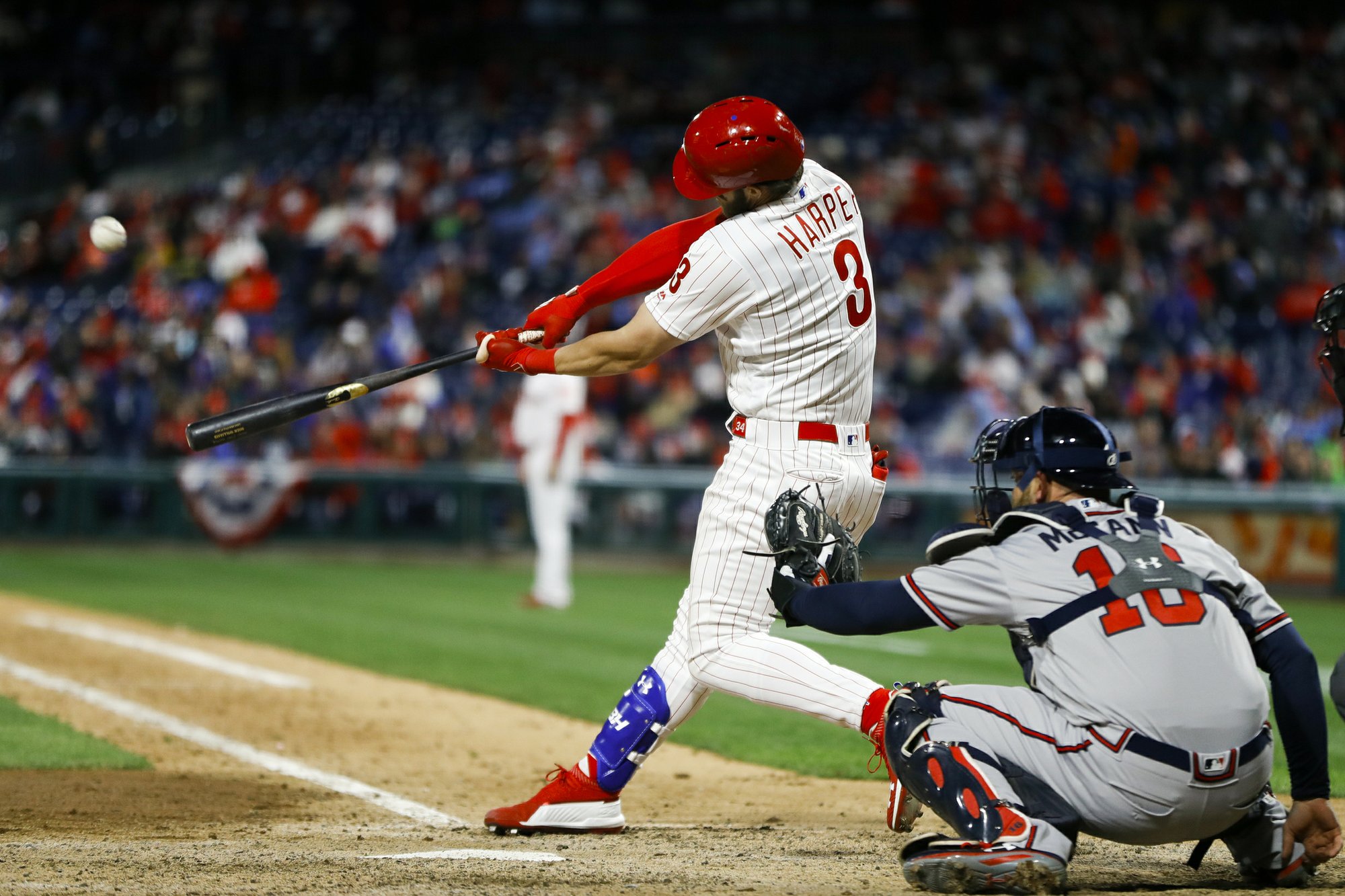 The Milwaukee Brewers wrap up their four-game series at the Philadelphia Phillies at noon Thursday.
On Wednesday, the big money pitcher couldn't compete with the New York Yankees castoff.
The Brewers Gio Gonzalez, recently cut by New York, outdueled Jake Arrieta in a 5-2 win.
The 33-year-old Gonzalez gave up just 1 run, striking out five and walking one in the win.
Gonzalez, who will make $2 million this season, is now 2-0 with a 1.69 ERA.
Meanwhile, Arrieta, who gave up five runs and four walks in six innings with five strikeouts, will make $25 million this season — a season in which he's 4-4 with a 4.02 ERA.
And, sticking with the theme, in three games against the Brewers, $330-million Bryce Harper is now 1-for-10 with six strikeouts, two walks.
The 26-year-old Harper, who is signed through the year 2031, is hitting .220 this season with 7 home runs.
Christian Yelich, who is in the middle of a 7-year, $50-million deal, has 16 home runs.
Mike Moustakas, who has a 1-year, $7-million contract, has 10 homers.
Between the two, they have half the strikeouts Harper does in the series and, on the season, Yelich and Moustakas have a combined 65 strikeouts, while Harper "only" has 57.