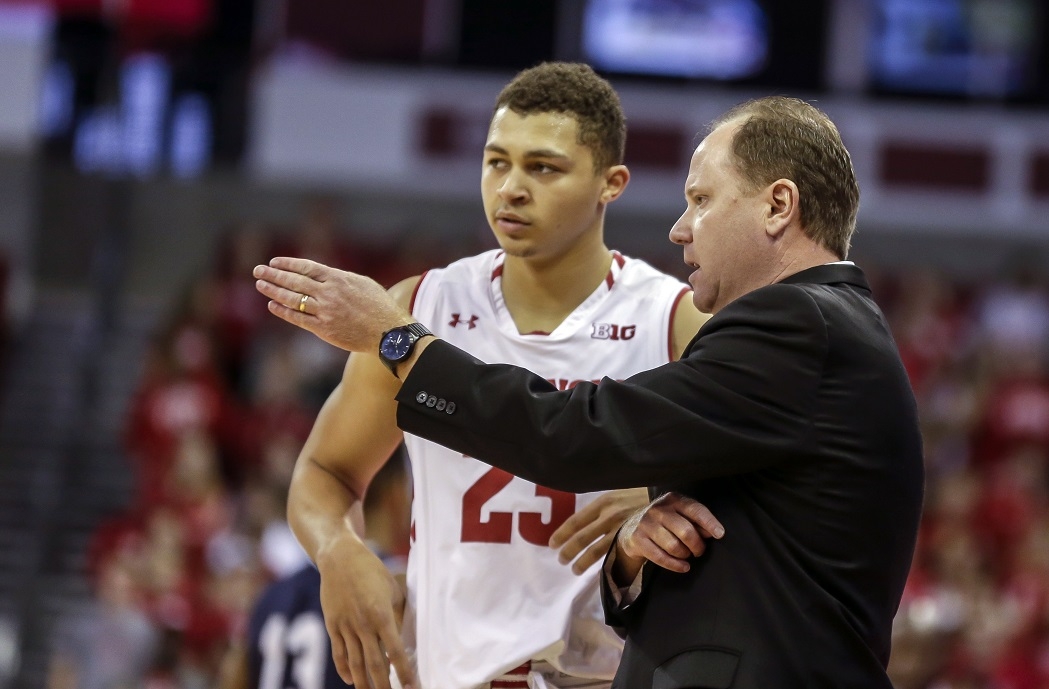 CHICAGO — With his old high school back in the WIAA state tournament, Kobe King gets his first taste of the postseason in the NCAA.
King and the Wisconsin Badgers open the Big Ten tournament against Nebraska this afternoon, while his alma mater, No. 2-ranked Central High School (25-2), plays seventh-ranked Milwaukee Washington (21-5) in the state tournament semifinals at 3:15 p.m. at the Kohl Center.
King led the Red Raiders to a state title two seasons ago, before heading to Wisconsin. Last season, King played just 10 games for the Badgers before fracturing his patella on his left knee. Had he played one more game, he would not have been eligible for a medical redshirt.
This season, the 6-foot-4 forward is averaging 4.1 points, 2.1 rebounds in 19 minutes a game. The redshirt freshman hasn't scored double digits since back-to-back blowout victories over Savannah State and Grambling State back in mid-December.

King scored a career high 14 points, including three 3-pointers back in late November against Oklahoma.

He had a career high 28 minutes a month ago against Michigan State, a team the 19th-ranked Badgers could face tomorrow in the semifinals — the same time his high school could be playing for a state title.

The Badgers may have caught a break, getting Nebraska, which upset No. 21 Maryland 69-61 on Thursday.

The Cornhuskers (18-15) lost 62-51 to the No. 19 Badgers (22-9) on Jan. 29 in their only meeting of the season.

The winner will go on to play at noon Saturday against either top-seeded and sixth-ranked Michigan State (25-6) or eighth-seeded and unranked Ohio State (19-13).

Wisconsin enters the Friday matchup led by senior Ethan Happ, who is averaging 17.8 points, 10.4 rebounds and 4.7 assists. Happ is shooting 53.2 percent from the field but just 46.8 percent from the free-throw line.