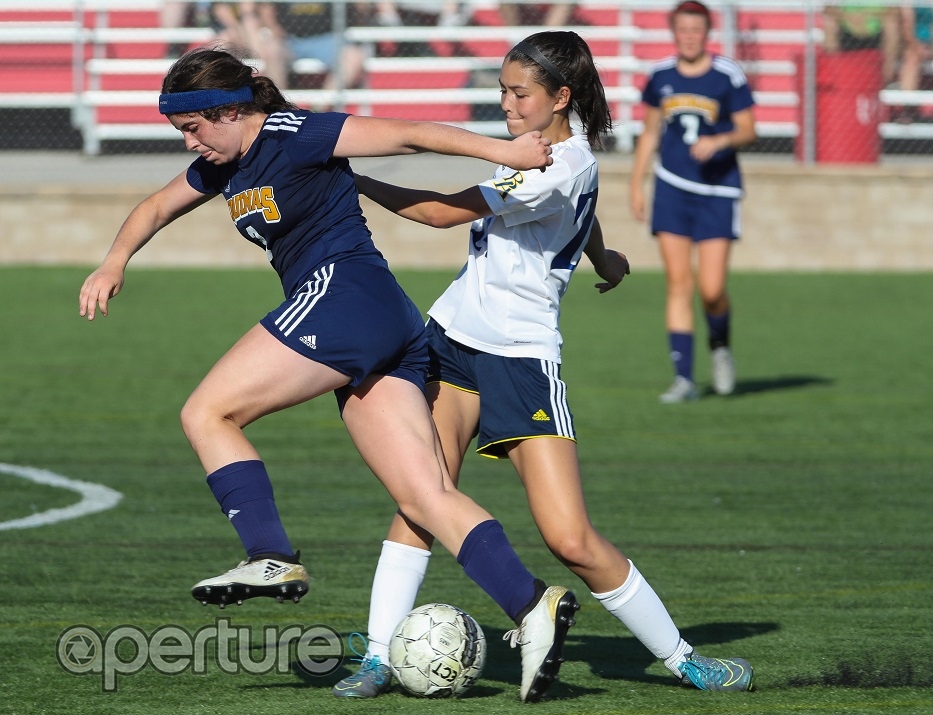 Aquinas falls on late goal in state semifinal
Second time this season Blugolds lose to Brookefield Aca. 1-0
MILWAUKEE, Wis. — No state championship chance this season for the Aquinas High School girls soccer team.
Up against No. 2-ranked Brookefield Academy and junior forward Anika Washburn, who has 46 goals this season, the ninth-ranked Blugolds lost on a late goal Thursday 1-0 at Uihlein Park.
It was the second time this season the Blugolds fell 1-0 to Brookefield (16-4-3). The first time came April 29 on a goal with just 20 seconds left in regulation.

Aquinas (20-4), which had gotten to the WIAA state playoffs three consecutive seasons and seven times in school history, did keep Washburn from scoring – she had 12 of the 17 Brookefield shots, but just four on goal – but she did get the assist.
In the 77th minute, as the defense collapsed on Washburn inside the penalty box, she found Abigail Schlosser, who scored through the left side.
Aquinas senior goalie Sydney Ion had five saves. Aquinas got eight shots on goal.
Heading into the Division 4 semifinal, the Blugolds had won 13 consecutive games, and no team had scored on them in the last seven matchups.
Please follow and like us: