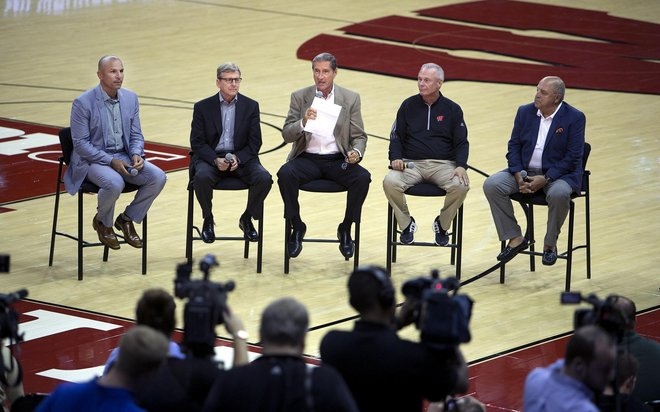 Bucks announce training camp, preseason game in Madison
MADISON, Wis. – The Milwaukee Bucks announced Monday it will hold training camp and a preseason game in Madison.
The news conference was part of a push by the team to move along a new stadium proposal for the Bucks in Milwaukee.
Training camp will open Sept. 29 on the University of Wisconsin-Madison campus, at the Badgers' practice facility. At 7 p.m., Aug. 4, the Bucks will also play a preseason game against the Minnesota Timberwolves at the Kohl Center.
Bucks coach Jason Kidd, general manager John Hammond, and announcer Jon McGlocklin spoke along with Wisconsin coach Bo Ryan and UW athletic director Barry Alvarez at the newsconference.
Here's part of what Ryan, who earlier this week announced he will retire as Wisconsin coach after next season, had to say about building a new Bucks stadium.
{youtube}dcxrwyN9B_o{/youtube}