Caledonia can't beat fate in championship
 Warriors' 18 year title drought
paled in comparison to Melrose's 41 years
It's hard to fight the team seemingly of fate.
That about sums up what Caledonia High School's boys basketball team was up against Saturday in the Minnesota Class 2A state championship at the Target Center.
Fate was on Melrose's side, as it beat the second-ranked Warriors 63-51 – a day after beating No. 1-ranked St. Croix Lutheran 55-40.
While Caledonia had not won a state title in 18 years, when it's current coach, Josh Diersen, was a player, it had been to the state tournament numerous times in history (1995, '96, '97, 2014).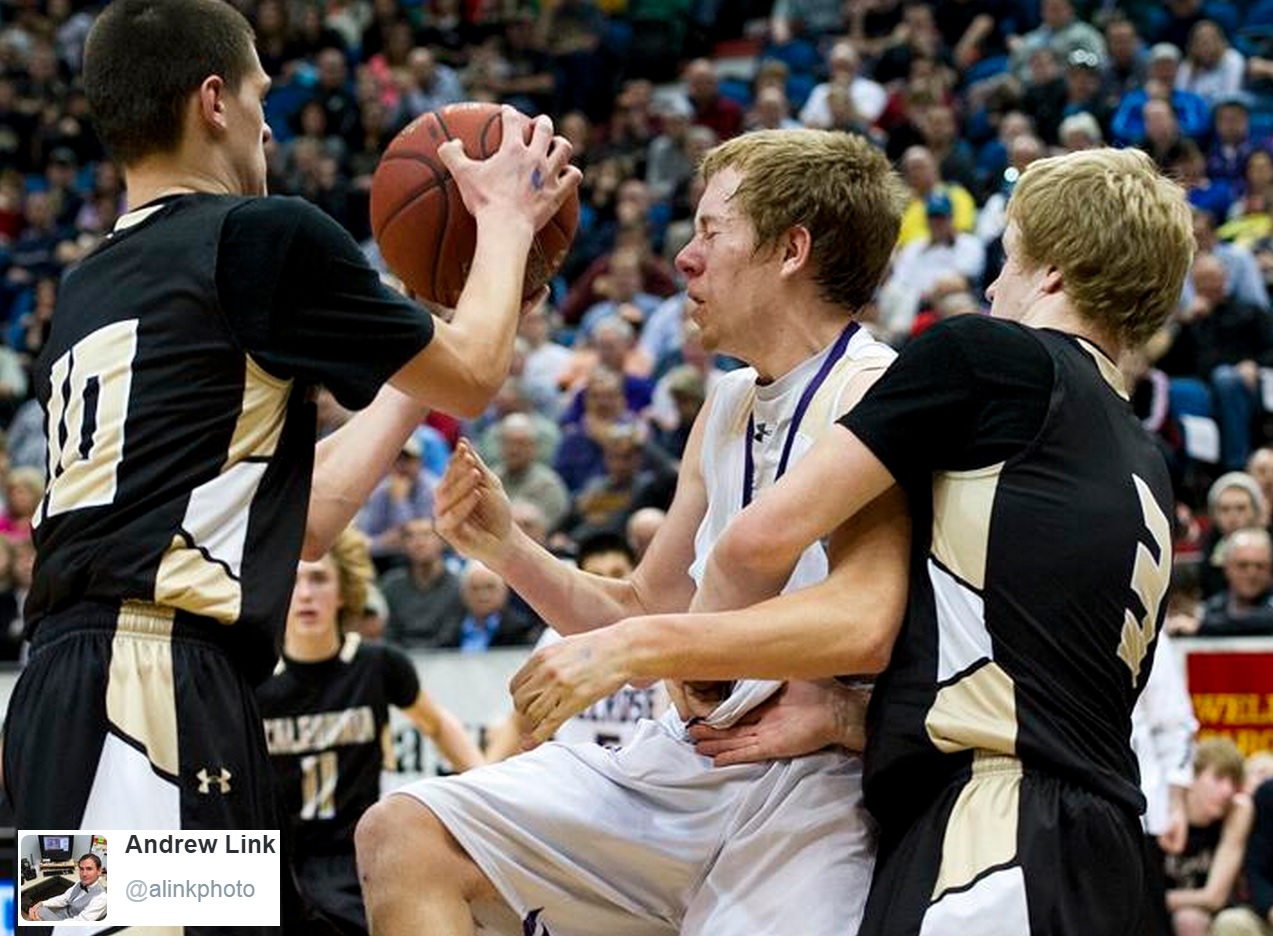 Melrose, on the other hand, had been there just once, back in 1974. The Dutchmen won it that season, going an undefeated 27-0. Minnesota was two classes back then, and when the two classes had champions, they then played each other.
Melrose beat Mound 38-32 for the Class A title, then defeated Class 2A champion, Bemidji, 58-52 for the outright state championship in '74.
Something that would be pretty interesting if it were done today, no doubt.
So, it wasn't just Melrose High School, Caledonia was up against, it was history. It was an entire town starved for a title. It was fate. The Dutchmen were due.
And it wasn't like Melrose (29-5), which led only 31-24 at half despite the Warriors' 33-percent shooting, hadn't ever sniffed a state berth since '74. The Dutchmen had been oh-so-close many times.
"This was the 10th time since 1974 we played in a section final game,"  Melrose assistant coach Daryl Oja, who was head coach for 28 years and seen his fair share of heartbreak in section finals told MSHSL.org."Something would happen and we wouldn't win."
But, finally, Melrose got to the championship, and won it going through the toughest road of any team, beating No. 1-ranked St. Croix Lutheran before facing off with No. 2-ranked Caledonia (28-5) – a team that took third place last season.
The star of that Melrose team in '74 was Mark Olberding. He went on to play for the University of Minnesota and then spent 12 years in the NBA and ABA – six of those with the San Antonio Spurs, where he now lives. The 58-year-old was in the locker room, speaking to the team before the tournament.
"He's the best player to come out of Melrose and one of the best ones to come out of Minnesota and make it to the NBA," Melrose junior Colton Meyer, who had eight points, 11 rebounds and three assists in the championship, told MSHSL.org. "It meant everything to us. To hear from an NBA player and a former state championship player, it meant everything. 
"He just said to have fun out there and play your hearts out. This is a once-in-a-lifetime experience."
Caledonia finished the game 21-for-62 from the field (33.9 percent) and just 4 of 21 from beyond the arc (19 percent). They were outrebounded 43-35, but stayed in the game by forcing 18 turnovers.
The Warriors were down as many as 10 points with 8:32 remaining in the game, before making a couple runs.
Justin Burg hit a jumper and was fouled, though missed the free throw to kick things off. Owen King followed with a 3-pointer. And, after a Melrose basket, Burg scored again, cutting the lead to 47-42 with 5:47 remaining.
The Dutchmen proceeded to push the lead back to 12 with 1:37 to go, but the Warriors still wouldn't go away. Burg hit a layup, then Owen King nailed a 3-pointer to pull within 55-48 at the 1:29 mark.
Melrose hit a pair of free throws to go up eight, before Austin Bauer answered with a reverse to pull within 56-50. That, however was where the runs ended. The Dutchmen sealed it with free throws and defensive rebounds from there on out.
Please follow and like us: