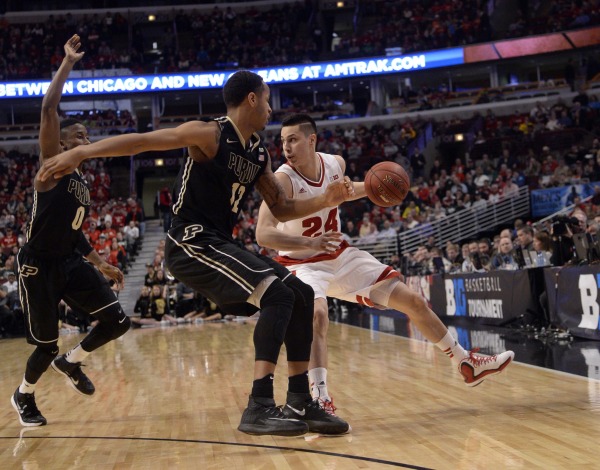 Koenig leads the comeback, UW on to championship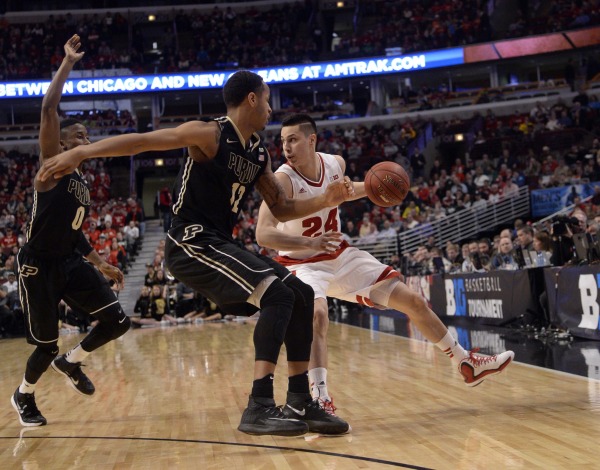 La Crosse native scores career high 19,

14 of those in second half
It was a game for a half, then Bronson Koenig and the University of Wisconsin men's basketball team said enough is enough.
The Badgers blew out Purdue in the Big Ten tournament semifinal Saturday at the United Center, 71-51.
Purdue led 35-30 at halftime.
Koenig, a La Crosse, Wis., native scored a career high 19 points – 14 of those in the second half. The sophomore from Aquinas High School was 7 of 14 from the field and 3-for-5 from beyond the arc.
Wisconsin opened the second half with a 14-3 run. Koenig scored five consecutive points to help give the Badgers a 44-38 lead with 13:51 left.
Sam Dekker and Nigel Hayes each scored 15, while Frank Kaminsky added 12 points, five assists, five rebounds, three blocks and three steals.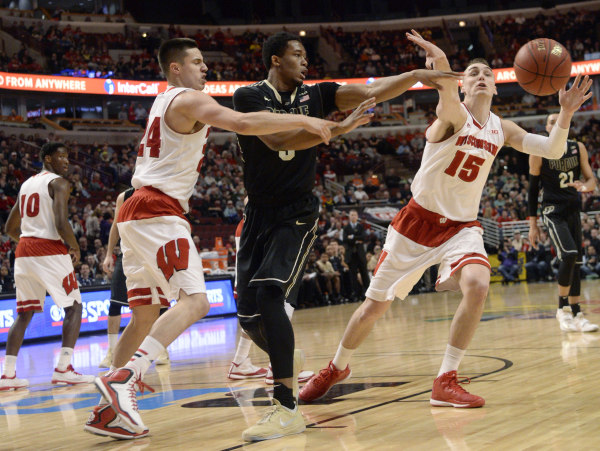 The win pits No. 6-ranked Wisconsin (30-3) against Michigan State (23-10) in the title game at 2:30 p.m. Sunday on CBS with, with, perhaps, a No. 1 seed in the NCAA tournament on the line for the Badgers.
Wisconsin may have been better served playing – and beating – Maryland (27-6) for the title, to solidify their chances as a top seed, as the Terrapins are ranked eighth in the country and only one of three teams to beat Wisconsin, but the Spartans came away with a 62-58 upset.
Regardless, Wisconsin's chances are solid for getting one of the four top seeds in the NCAA tournament, since No. 3 Virginia (29-3) lost in the ACC tournament to 19th-ranked North Carolina (24-10), 71-67.
ESPN currently had Kentucky, Duke, Villanova and Wisconsin the top seeds. Arizona, Gonzaga, Kansas and Virginia are No. 2s.
Please follow and like us: