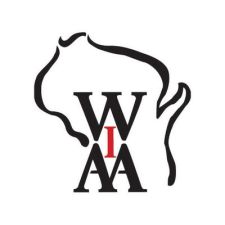 Aquinas, Central among those still alive in WIAA Tourney
By RICK SOLEM
It hasn't lost since late December, and that loss was to 23-1 Neenah. The other blemish on Rice Lake High School boys basketball team's record came to 23-6 Tartan (Minn.), a team that's a game from state in Minnesota's highest division.
So, La Crosse Central will have its hands full at 7 p.m. tonight at UW-Stout, taking on Rice Lake (20-2) in the WIAA Division 2 section finals. You can listen to Mike Kearns and Scott Erickson call this one on AM 580 WKTY or watch here.
The biggest worry for the Red Raiders: 6-foot-10 junior Henry Ellenson, a four-star recruit on rivals.com that's averaging over 27.5 points. The inside-out forward has Division I offers from Wisconsin, Minnesota, Arizona State, Georgetown and Marquette to name a few.
But while Rice Lake, ranked fourth on WisSports.net, is centered around Ellenson, the Red Raiders (21-3) do their best work as, you guessed it, a team and with defense – as unexciting as this concept is, it's a formula that gets wins.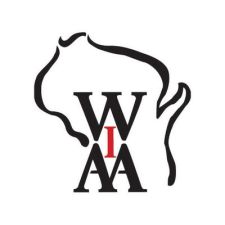 Central can play this matchup two ways on the defensive end. The Red Raiders can swarm Ellenson and make the rest of his team win the game or they can let the Division I recruit get "his," while focusing on not letting anyone else beat them. Or both, I suppose, but odds are Ellenson is going to score.
Ellenson has showed he can carry a team almost single-handedly. He did that in front of Wisconsin coach Bo Ryan mid-February, putting up 46 points – including seven 3-pointers – in a lopsided win over a team well under .500.
Rice Lake – which was ousted in the tournament the last two seasons by Onalaska – and Central share a common opponent in Aquinas. On Feb. 15, the Blugolds lost to Rice Lake 60-46 on the road. In Central's two meetings with Aquinas, it won both by scores of 57-45 and 53-47.
The Red Raiders' last loss came just over a month ago when Holmen destroyed them, 61-48. Of course, they redeemed themselves for that one, eliminating the Vikings from the tournament Saturday with a 63-52, double-overtime victory.
Alex Hayden is averaging 15, Ethan Haberman and Kobe King average 10 and Jerred Ambrose averages 9 points for Central.
DIVISION 3
No. 3 Aquinas (17-7) vs. No. 1 Elk Mound (23-1) at Central
Listen on AM 1410 WIZM
Speaking of Aquinas, the defending state champs take on third-ranked Elk Mound – a team that's only blemish is a 63-55 loss to 17-6 Freedom on the first day of a Christmas break holiday tournament.
The Blugolds headed into the WIAA tournament with a three-game losing streak, but when you look at who they lost to, you can, perhaps, understand why they're still alive.
The first loss was a six-point affair to Central. That was followed by, who would have guessed, a loss to Rice Lake (60-44). The third in that streak came to Holmen 54-40, a week before the tournament.
Before that, Aquinas was rolling, having reeled off five in a row and – if you take out two more losses to the MVC's top teams, Central and Holmen – they had won five in a row before that, as well.
So, don't count out the underdogs led by 6-foot-8 Parker Weber's 17- and Reggie Rabb's 12-point averages.
Weber, who's committed to play for Minnesota State Moorhead (Division II), might have a tough time inside against Elk Mound's 6-7 center Dexter Curry, who leads the team scoring at nearly 15 a game. Or Weber may just eat him alive.
Elk Mound's other leading scorer is Zac Doll, who's listed as a guard at 6-5, is also scoring nearly 15 per.
DIVISION 4
No. 1 Blair Taylor (20-3) vs. No. 1 Markesan (15-9) at Tomah
B-T is looking to get back to state after a two-year hiatus. Before that, the Wildcats had made three consecutive trips to the tournament – and three consecutive losses. Since 2004, B-T has been one-and-done at the state tournament five times (also appearing in 2004 and 2005).
The Wildcats are the ninth-ranked team on WisSports and have won 10 of their last 11 games. The one loss, a bit of a confusing one, as 9-14 Melrose-Mindoro got into a shootout with them and came away 97-92 winners. The Wildcats other two losses were to two tough teams – Gale-Ettrick-Trempealeau (20-4) and Gilmanton (18-5).
Markesan's record isn't the prettiest and it isn't riding any lasting win streaks heading into this one. It's led by 6-foot Adam Brown and 6-1 Andrew Gibbons, who are both averaging nearly 13 points a game.
Gibbons is 49-for-164 from beyond the arc (30 percent), which isn't very good, yet he's managing to throw nearly seven 3-pointers at the basket a game.
Dalton Soto, Simeon Pooler and Brett Ladsten do most of the damage for B-T, but you can bet nobody will chuck up seven 3-pointers on Randy Storlie's team, unless they hit their first six.
DIVISION 5
No. 3 Cochrane-Fountain City (18-7) vs. No. 2 Hillsboro (21-4) at Neilsville
Hillsboro, a balanced-scoring team, has reeled off 10 wins in a row up to this point, including a redemption win over Bangor – the last team it lost to.
C-FC, which also has a balanced attack, heads in with a six-game win streak.
Please follow and like us: