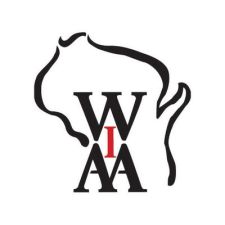 La Crosse teams fall, B-T Caledonia, R-P move on
By RICK SOLEM
MENOMONIE, Wis. – Central High School's boys basketball team found its season on the line with 9.2 seconds left in the WIAA Division 2 section semifinal.
And, who else would the Red Raiders turn to with the game on the line but … a freshman?
For 9.2 seconds, Kobe King was the hero. His baseline jumper sent the game against third-ranked Rice Lake into overtime.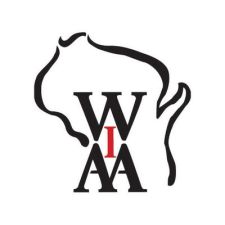 There, however, was where the season ended for Central. The Warriors opened the extra period with a 10-0 run and came away with a 64-55 victory on Thursday night at UW-Stout.
For a half, the defense worked.
Central (21-4), ranked sixth in state, hounded 6-foot-10 Henry Ellenson with the University of Wisconsin's Bo Ryan looking on.
Ellenson is a do-it-all junior forward with multiple Division I teams coveting him. He came into matchup averaging 27.5 points a game for Rice Lake (21-2).
For a half, the Red Raiders held Ellenson to just two field-goal attempts and six points. His team was down 29-25 at halftime.
Central pushed that lead to eight into the third quarter before Ellenson came to life – thanks to a three-point play the hard way, finishing with a monster dunk.
He finished with 25 points, 10 rebounds, while teammate Brandyn Christman had 19 points, including six 3-pointers. Rice Lake shot 20-for-40 from the field, but just 15-for-25 from the free-throw line.
Central, which shot 22-for-46 from the field, was led by Ethan Haberman's 16 points. He had four 3-pointers, while teammate Jerred Ambrose added 12 points.
Rice Lake now plays Rhinelander (20-5) for a bid at the state tournament.
DIVISION 3
ELK MOUND 48, AQUINAS 41
LA CROSSE, Wis. – The Division 3 defending state champions have fallen. Elk Mound got 23 points from 6-foot-5 guard Zac Doll in ending the Blugolds' bid to repeat.
Aquinas (17-8), which was down 29-18 at halftime, had 16 turnovers. Jimmy Papenfuss had four 3-pointers and 18 points in the loss, while Parker Weber added 12. Reggie Rabb had just six.
Elk Mound (24-1), ranked third in state, leaves, still, with just one blemish on its record – a 63-55 loss to Freedom (17-6) – and moves on for a rematch from earlier this season with Prescott (21-3) to get to state.
DIVISION 4
BLAIR-TAYLOR 67, MARKESAN 63 (OT)
TOMAH, Wis. – It took overtime, but ninth-ranked Blair-Taylor is a game from the state tournament for the sixth time since 2004.
B-T caught a bit of a break for the section title. At 1:30 p.m. Saturday, it faces off with Cuba City (16-8) in Baraboo, Wis.. Cuba City upset of No. 2-ranked Mineral Point (24-1).
The Wildcats (21-3), winners of 11 of their last 12, let a six-point lead disappear with 16.2 seconds remaining in regulation thanks to a pair of 3-pointers by Adam Brown – the last, tying the game with 6 seconds remaining.
Letting leads dwindle was a bit of a theme for B-T. The Wildcats were up 10 with 4:13 left in regulation. They went on a 9-0 run to get a seven-point lead to start overtime but watched it dwindle to two with 52 seconds left.
Free throws, however, took care of the rest.  
And on a night when Simeon Pooler and Brett Ladsten both scored 22 points for B-T, the two also went over 1,000 points for their careers.
MSHSL SECTION 1AA CHAMPIONSHIP
CALEDONIA 59, BYRON 44
ROCHESTER, Minn. – For the first time since a 1997 state championship, Caledonia is headed back to the state tournament.
For most of the season, the Warriors have been a high-scoring bunch, averaging 79.5 points. Thursday in the Section 1AA championship against Byron, they proved they could win scoring under 60.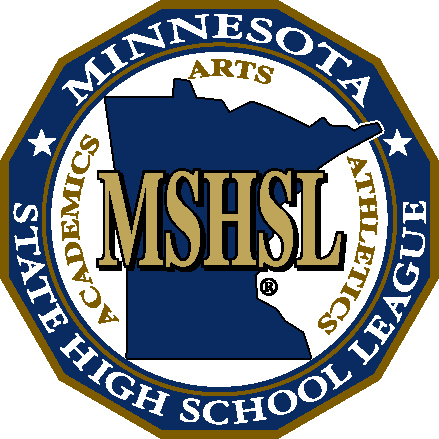 Caledonia went 17-for-18 from the free-throw line in punching its ticket to the Class 2A state tournament. The Warriors (27-2), ranked eighth by Minnesota Basketball News, will play Wednesday at either 6 or 8 p.m. at the Target Center or Williams Arena depending on seeding.
The Warriors may have a reputation for putting points on the board , having scored 90-plus nine times this season – but never 100 – but they also have a nasty defense.
They give up 57.7 points a game and the turning point against the Bears (22-9) at the Mayo Civic Arena was defense.
With 7:04 remaining, Byron cut the lead to three points before Caledonia locked things down for 3 minutes, 41 seconds and went on an 8-0 run to all but put things away.
MSHSL SECTION 1A CHAMPIONSHIP
RUSHFORD-PETERSON 38, GOODHUE 31
ROCHESTER, Minn. – The master takes it again, but it was the apprentice who dictated the tempo.
For the third year in a row, and for the 13th time in his 30 years coaching, Rushford-Peterson and coach Tom Vix are headed to the state tournament.
The Trojans (28-1), ranked fifth in Class A, will play Thursday at Williams Arena with the time and opponent to be announced depending on seeding.
Vix was up against a former player and assistant in first-year head coach Matt Halverson, who helped R-P win a state title back in 2006.
Halverson's Wildcats (19-10) dictated the tempo, but couldn't keep possession. They had 19 turnovers.
Cole Kingsley had 12 points, including a pair of free throws that sealed the win with 3.1 seconds left. The Trojans put the game away with a 9-0 run over a 10-minute span in the second half.
Please follow and like us: