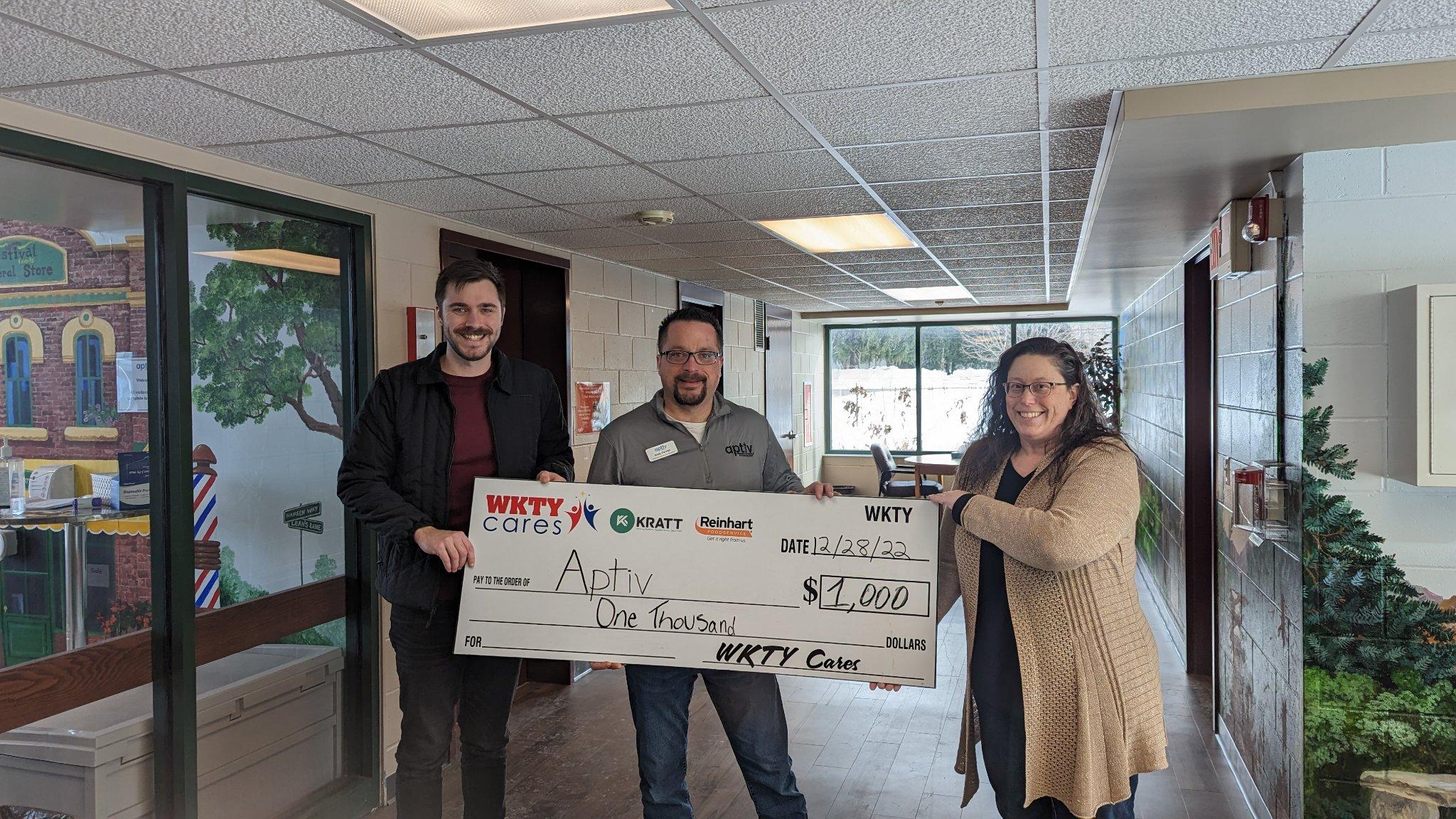 WKTY Cares donates $1,000 to Aptiv, thanks to Kratt Lumber, Performance Foodservice
WKTY Cares presented a check this week to Aptiv on the south side of La Crosse, thanks to Kratt Lumber and Performance Foodservice, who donated the $1000.
Aptiv's Director of Development Andy Parrish explained that the funds will go towards the range of motion program, which helps physically disabled folks exercise. The program requires specific and expensive equipment. 
Each person in the program has a customer program based on the recommendations of a therapist in order to maximize their experience. 
You can learn more about Aptiv's range of motion program here.