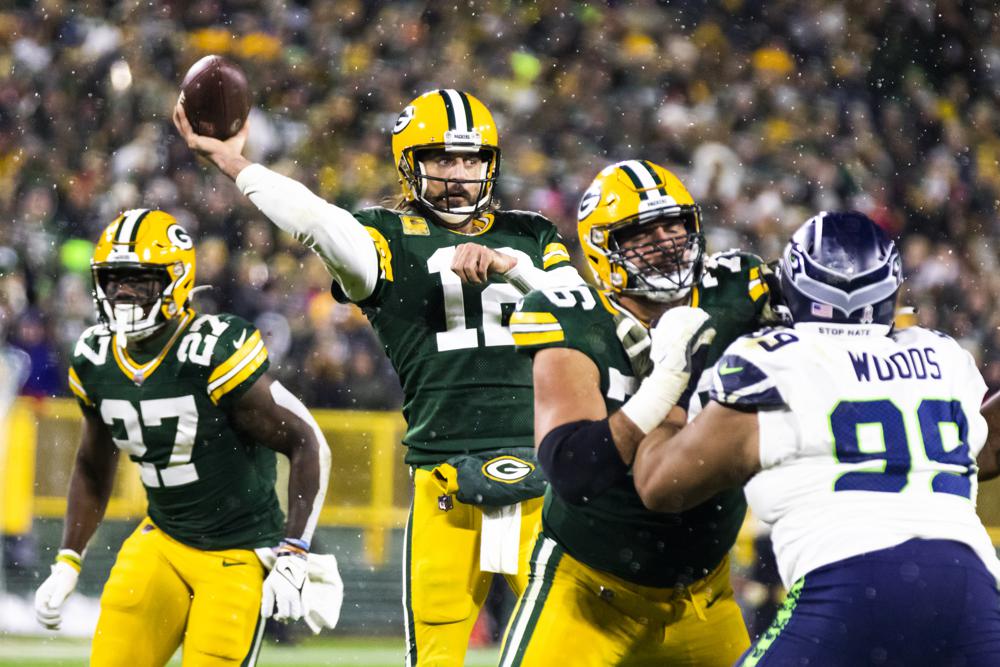 PROGRAM NOTE: With Packers preseason opener Friday on WKTY, Brewers-Cardinals moves to WIZM
The Green Bay Packers preseason begins on Friday night.
The San Francisco 49ers host the Packers.
WKTY has two-hours of pregame coverage of the Packers beginning at 5 p.m. Tune in on 96.7 FM / 580 AM. Following the game, reaction continues on WKTY.
Kickoff happens at 7:30 p.m.
With the Packers preseason contest, that pushes the Milwaukee Brewers opening weekend series game at the St. Louis Cardinals to WIZM.
Brewers-Cardinals pregame begins at 6:40 p.m. on WIZM. Tune in on 92.3 FM / 1410 AM / 106.7 FM (north of Onalaska).
---
TOP PHOTO: FILE – Green Bay Packers quarterback Aaron Rodgers (12) throws a pass against the Seattle Seahawks during an NFL football game on Sunday, Nov. 14, 2021, in Green Bay, Wis. (Adam Niemi/The Daily Mining Gazette via AP)