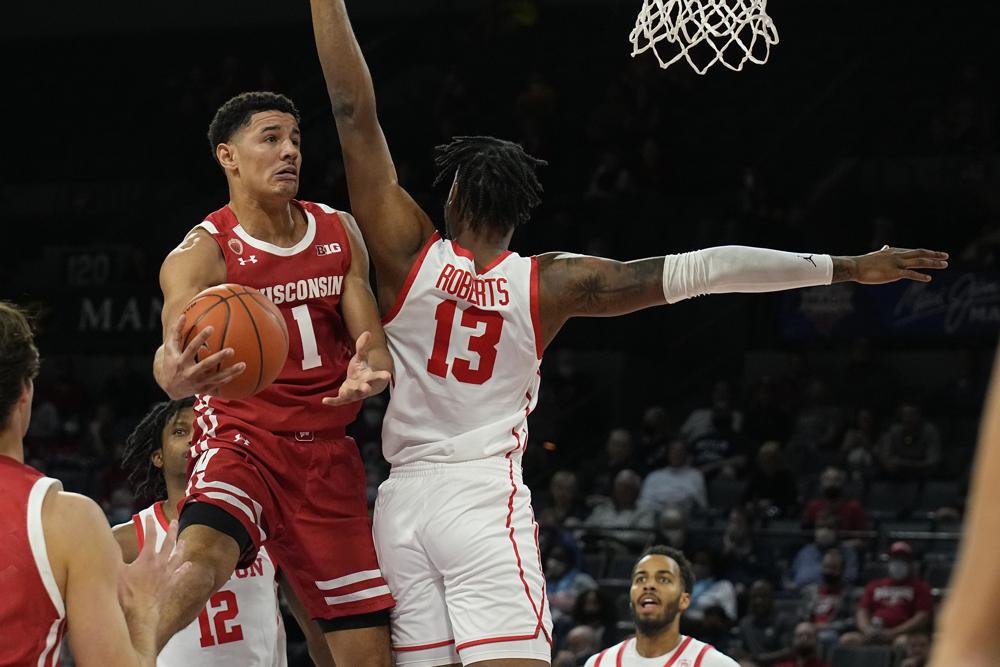 One time last season, La Crosse native Johnny Davis scored more than 15 points for the University of Wisconsin men's basketball team.
---
Tipoff for Marquette-Wisconsin is at 11:30 a.m. Game is aired on FOX.
---
This season, the sophomore has scored 15 or more points in every game, including a career-high 30.
He's shooting 43% from the field and 38.5% from beyond the arc, though in his last three games, Davis has hit 7 of 12 3-pointers.
Davis leads the Badgers in points (19.3), rebounds (5.6) assists (3.2), steals (2.2) and turnovers (2.4).
Saturday, he hopes to lead the 23rd-ranked Badgers (6-1) to their fifth consecutive win, when they play host to Marquette (7-1), which is ranked just outside the Top 25.
Some say the UW season doesn't start until this matchup, but the Badgers have had some big wins already this year, including against then-No. 12 Houston, 65-63 at the Maui Invitational.
Davis was named MVP of that tournament and then received the Big 10 Player of the Week award Monday.
Wisconsin is unbeaten when he plays. Davis missed the Providence loss with a bruised heel.
The Badgers are calling Saturday's matchup at the Kohl Center the White Striped game. Fans are encouraged to wear red or white depending on their seats.
---
TOP PHOTO: FILE – Wisconsin guard Johnny Davis drives on Houston forward J'Wan Roberts (13) in the first half during an NCAA college basketball game at the Maui Invitational in Las Vegas, Tuesday, Nov. 23, 2021. (AP Photo/Rick Scuteri)