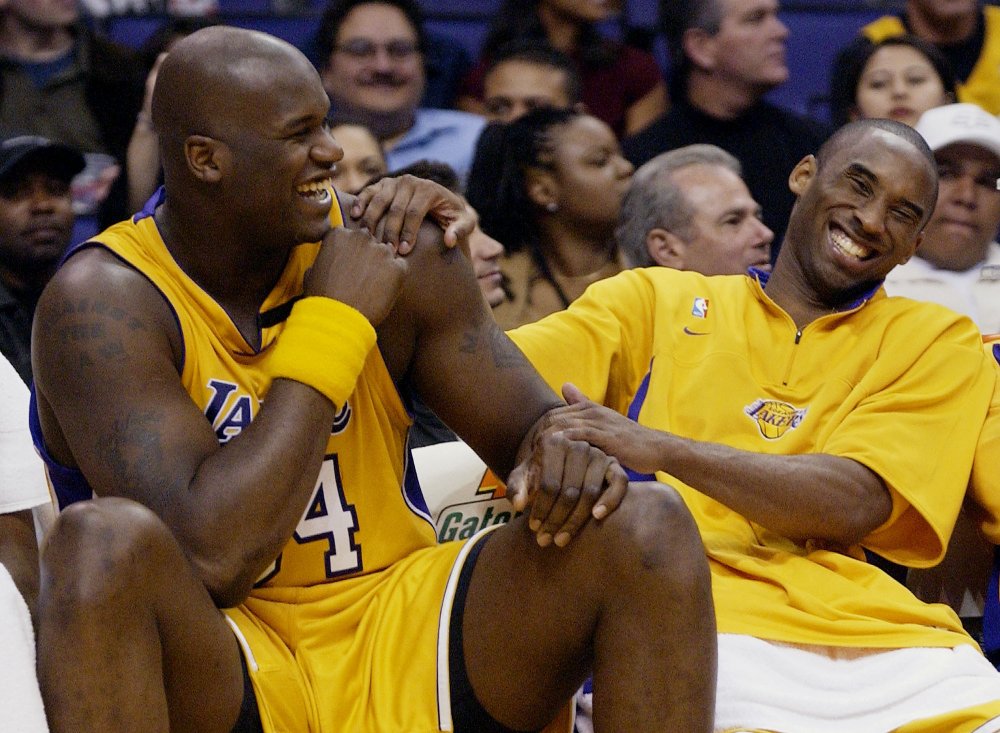 Remembering Kobe…my way
Dave Carney 8/26/2020
I was born in 1980 September, just about 2 years after Kobe Bean Bryant was born. Kobe was born to an NBA basketball player, I was born to a water department worker, his dad playing in Philly for the Sixers, my dad living in Los Angeles, a Lakers fan.
When Kobe was growing up, he traveled the country, and the world with his father and his family. His father was a professional basketball player, and that gave Kobe ample opportunity to learn and study the game, watch up close and personal just how it's done. Traveling all over the world however, also left Kobe alone in many ways, isolated, and left to himself to get the most out of each and every day.
When I was growing up, my father and mother had long been divorced, since I was 6 months old. My mother loved to move, not quite as much as Kobe's dad had to…but if she had her choice we probably would have! I traveled without my father, was always meeting new people, in new places, and once I too lived outside the United States. Much of my life, I was also alone. Left in many ways to my own devices, not unlike Kobe, to make the most out of my days.
We both found basketball, and that became our life.
While the similarities in Kobe's journey, and my journey, and right about there, the love we have of basketball is something I feel that we have always shared. Kobe's love for the game took him to the heights of the professional sports world, my love for basketball has landed me behind a microphone, both of us doing what we were meant to do.
When Kobe entered the league as a fresh face 17-year-old, nearly 18, I had just turned 16. A lifelong Lakers fan, somebody who grew up idolizing Magic Johnson, Kareem Abdul-Jabbar, James Worthy, Byron Scott, and a guy I thought I could be a lot more like, if only I was 6-10, Kurt Rambis! When Jerry West the general manager of the Lakers made the trade on draft day for the rights for Kobe Bryant, I knew right away he would be part of my Laker love forever.
It seems almost sacrilegious in many Lakers fan circles, to talk about anybody being "greater" than Magic Johnson. There are some that form a camp for Kareem, but mostly Magic is considered the best Laker by many of the longtime fans. To be sure that has changed quite a bit over the last 25 years, but Magic's electric play, bright smile, and tragic and his career, leave an emotional impression on fans of the Lakers, and sport in general, that's hard to outmatch. But Kobe is a better basketball player.
Kobe's skill on the court is unmatched by any, save for Michael Jordan himself. I'm not suggesting that LeBron James couldn't be considered a greater player than Kobe, but they are vastly different types of players. I could make the argument that Kareem Abdul-Jabbar as the greatest basketball player of all time, but it's really hard to put him up against Michael Jordan and Kobe Bryant. Let alone Magic Johnson his teammate, or Larry Bird a rival. They all played different positions, which makes the Kobe/Jordan comparison the only one that really equals out.
At first glance you could tell Kobe was something different, in his rookie season, even though Del Harris (coach of the Lakers) refused to play the young pup, Kobe showed-out every time he got on the court. He was on a mission to prove to the world that he was, exactly what he thought he was…a better player "in waiting", then even the legendary Michael Jordan.
What I liked about Kobe the most as a Lakers fan, was his relentless desire to win AND put on a show at the same time. Kobe gave a 100% on the court each and every night, and there was no let-up in his game. He did whatever he had to do, sometimes to the detriment of his team, to try to get the win. That's really what Phil Jackson installed in Kobe. The way to win, without doing too much. Folks forget that Michael Jordan too, had a hard time wrapping his mind around this idea, until Phil Jackson got a hold of him. Make no mistake about it however, Kobe was just as much of a killer as Michael ever was.
That's why he was better than Magic. Because Jordan was better than Magic. And if you ask Magic now, he'd tell you Kobe was better than them both…well maybe he wouldn't say that…..but he might!
Through Kobe's illustrious 20-year career I watched nearly all of his games, living in LA during their first three championships with Shaq and Phil Jackson, living in Vegas, not far away, as Kobe's career came to an end. Seeing Kobe in Las Vegas during NBA Summer League's, watching as the crowds gathered during the Olympic training's also held in Las Vegas, made me feel that Kobe was nearly invincible. This guy had done it all, gone through it all, and I'd watched it all. That he would be taken so soon from us was never a consideration.
With Kobe's passing, the NBA and the sports world, along with me and countless Lakers fans were shook to the core. If it weren't for a horrifying pandemic following soon on its heels, Kobe's passing might have been seen as the most tragic public passing of the year. Maybe of several years. But as we know that's not how it's worked out, and now as Kobe Bryant day, 8/24, has come and gone, just a day after his birthday (8/23) would have made him 42, I'm left with more memories, and more sadness than I'd anticipated.
Kobe seemed like he had got it all figured out late in his career, the family issues that dogged him a bit early, had seemingly faded. His relationship with the game of basketball, having come to a conclusion, seemed quite easy, quite free, and quite relaxed. He had moved on. He had a production company, was producing a line of children's novels that had become New York times bestsellers, and working on a life of service, that seemed to suit him even better than playing basketball. That was a revelation. It made me even more of a fan.
To think of somebody so dedicated, so talented, so amazingly gifted, in one area of life, shift directions completely and succeed so wildly, it gave me hope. It inspired me. Kobe Bryant was a Renaissance man.
While I don't consider myself somebody who worships athletes, celebrities, politicians, or mythical, or historical figures, I did find myself quite a fan of Kobe Bryant's. The way he approached his business, the way he dealt with this transition in life, as a man, seemed to me to be a great example. Something that perhaps I could glean from him, and pass along to my own son. Isn't that what we want from people that we do look up to? We want to be able to learn something from them that we can instill in our children, or install an hour lives. To meet Kobe checked a lot of boxes in those areas.
I know there are a lot more people in Kobe's direct circle, his wife Vanessa, his children, his parents, and his entire family, mourning him, but I can't help feeling like every Lakers fan is missing a piece of them self too with Kobe being gone. It seemed like Kobe's passing was the prelude to what has become a really crazy year. As a society we're seeing stuff, many of us never thought we'd see. Confronting situations many of us never thought we would have to confront, and doing so during a health crisis, none of us ever could have imagined.
So even though I can't claim direct kinship to Kobe, I always have felt akin to him in a lot of ways. And I wish he were still here, so he'd be able to talk to us about George Floyd, what he thinks about Jacob Blake, and how he would react as a player to what's going on right now. I would love to hear what Kobe thinks about the Corona-virus, how it's been handled, and what he might try to do to help out.
That might be asking a lot of somebody who was "just" an athlete, but as we've seen more and more, athletes are leading the charge for social change. While I miss Kobe as a basketball player, I miss him more as a man. I miss him as a leader, and somebody who could inspire others, like he inspired me.