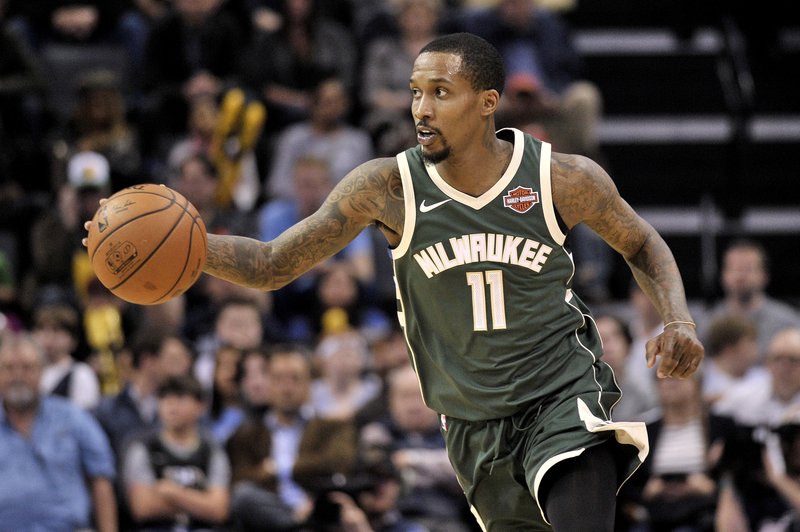 The Milwaukee Bucks on Wednesday, waived guard Brandon Jennings before his $2.2 million salary for this coming season kicked in.
That money would have been guaranteed had the team not waived him by Wednesday.
The 28-year-old Jennings was a rookie phenom for Milwaukee back in 2009, including a Bucks rookie record 55-point game — his seventh career game.
If he's not best known for that, he was also the centerpiece in the trade to the Detroit Pistons that brought Brandon Knight to town. And, as uneventful as that seems for the Bucks, given how Knights' career derailed — not to mention he was traded for Michael-Carter Williams — a throw-in in the Jennings-Knight deal from Detroit was Khris Middleton.
Jennings' career derailed when he tore his Achilles with the Pistons, playing the Bucks in 2015. After that, he spent time with the Orlando Magic, New York Knicks, Washington Wizards, China and then back to the Bucks.
In 13 games in China, Jennings averaged 27.8 points, 5.1 rebounds, 6.8 assists and 2.7 steals per game. He then was signed by the Bucks G-League team, the Wisconsin Herd.
In seven games for the Herd, Jennings averaged 21.4 points, 7.4 assists, 4.9 rebounds and 1.6 steals. Jennings did shoot just 34.6 percent for the Herd.