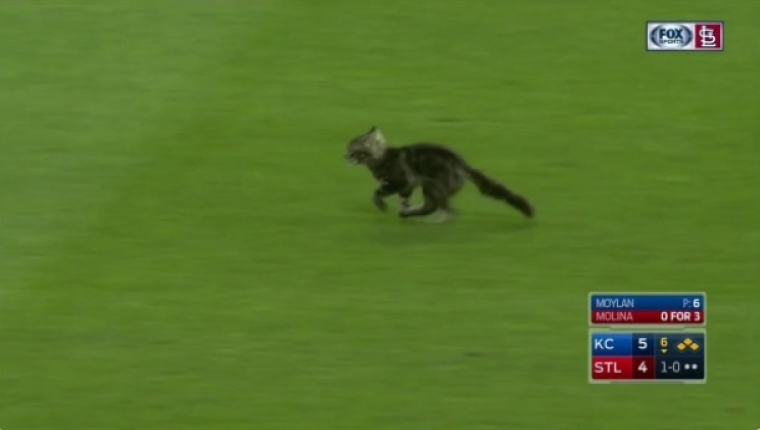 Rally cat to return to Cardinals after quarantine
ST. LOUIS — Rally Cat may be coming back to Busch Stadium.
The St. Louis Cardinals are taking claim to the now-famous cat that darted across the field during the Aug. 9 game against Kansas City, just moments before Cardinals catcher Yadier Molina hit a grand slam.
Here's our little hero, the Rally Cat (although the grounds crew guy might say differently). #STLCards pic.twitter.com/OrR2IFAv8d

— FOX Sports Midwest (@FSMidwest) August 10, 2017
The cat has officially been named Rally Cat by the St. Louis Feral Cat Outreach. The organization is currently caring for the feline, the St. Louis Post-Dispatch reports.
Cardinals spokesman Ron Watermon says the center promises to give the cat to the team after a 10-day quarantine ends Monday.
The cat ran into the outfield during the sixth inning, and a grounds crew worker eventually caught the feisty feline . Molina's grand slam came on the next pitch after the delay, helping St. Louis win 8-5.
Please follow and like us: