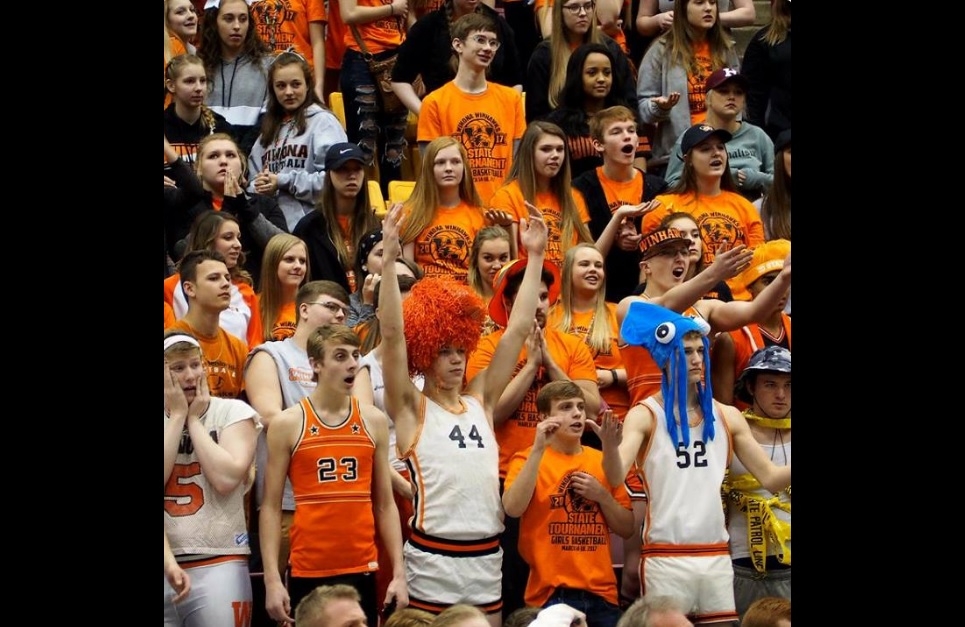 Winona holds off DeLaSalle, on to the state semifinals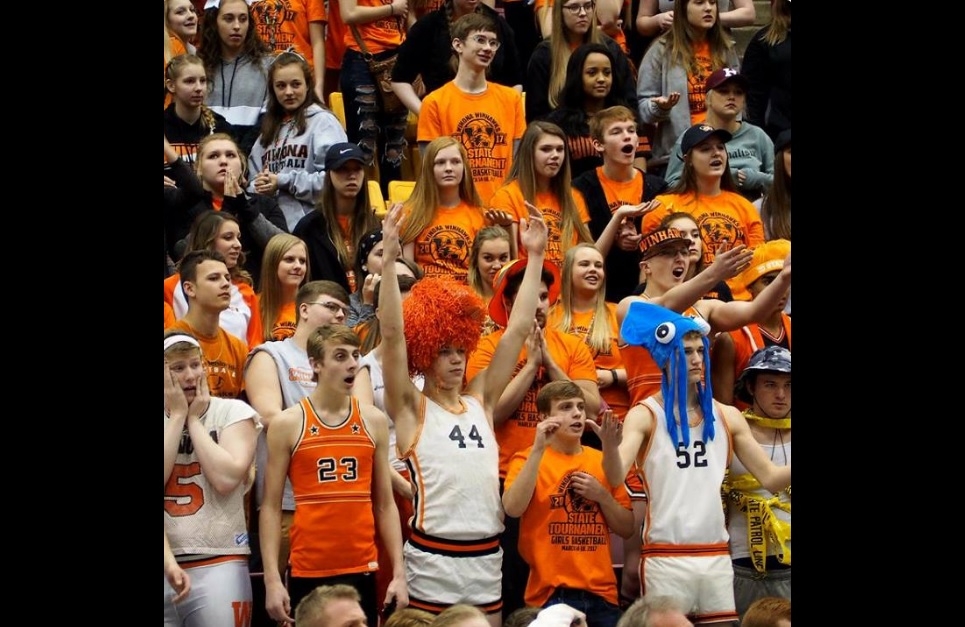 Nibbelink dominates stat sheet for Winhawks,
who play Holy Angels at 2 p.m. Thursday.
MINNEAPOLIS — It's on to the final four. Winona Senior High School girls basketball team got by the first round of the Class 3A state tournament with a 64-59 win over DeLaSalle at Mariucci Arena.
At 2 p.m. Thursday at Williams Arena, the fourth-ranked and third-seeded Winhawks (25-4) will play third-ranked and second-seeded Academy of Holy Angels (24-6) in the semifinals. This is a rematch of last year's state championship game, in which the Academy won 51-43 from Williams Arena.
Wednesday, Eden Nibbelink, a 6-foot-2 guard, filled up the stat book for the Winhawks. The senior scored 16 points, going 4-for-8 from beyond the arc, and added 10 rebounds, four blocks, four assists and two steals against just two turnovers.
DeLaSalle (18-11) was up 34-31 at halftime but Winona took the lead halfway through with an 11-0 run and led by as many as nine with 5:20 remaining.
DeLaSalle, however, wouldn't go away, cutting it to 59-57 with 1:43 to go with a run of its own but never did get the lead.
Maria Appicelli put Winona up four with a bucket from Nibbelink. DeLaSalle answered with a missed a layup and a missed offensive putback before Winona's Justine Schultz sealed it with another bucket.
Abby Winter scored 15, going 6-for-8 from the field and 5-for-6 from the free-throw line in the win, while teammates Schultz and Danneka Voegeli each scored 10.
DeLaSalle, which led by as many as seven in the first half, shot just 31.8 percent from the field but did force 20 turnovers – outscoring WSHS 27-12 on turnovers. Winona was 7-for-18 from beyond the arc, while DeLaSalle was 7-for-29.
Winona outscored DeLaSalle 22-10 on second-chance points and 24-16 in the paint.