The WKTY Sportscaster club gives out 500 dollar scholarships to students from 8 different schools each year to high school seniors who excel on and off the field.   We have now given out over $100,000 do our deserving athletes.  You can show your support by doing business with our sportscaster members including: 
If your business would like to join in support of the Sportscaster Club, you can get in contact with us here.
Here are our 2018 Sportscaster Club scholarship winners
Spencer Lund,   Aquinas High School
Spencer Lund is a 2018 graduate of Aquinas High School. During Spencer's high school career, he earned varsity letters in the sports of cross country, soccer, and track and field, all while maintaining a 3.8 GPA. Spencer is a member of two school record setting relay teams, the 4×100 and 4×200, and has been a member of state qualifying relay teams his sophomore, junior, and senior seasons. Spencer is enrolled at UW-Madison and plans to major in electrical engineering.
Brendon Elwer,   Central High School
Brenden Elwer is a senior at Central High School. After he graduates this spring he will be attending the University of Wisconsin Stevens Point pursuing a degree in the field of environmental sciences and natural resources. He is the oldest of three brothers, one being a sophomore here at Central and the other being a 7th grader at Longfellow Middle School. He was both born and raised here in La Crosse spending my free time with my family, spending time with friends, along with lots of time fishing and being in the outdoors. In school he has been involved with the jazz band, pep band, and concert band along with being a member of the tennis team being a varsity reserve and varsity player.
Brooklyn Paulson,   Holmen High School
Brooklyn is ranked 6th out of 307 students in her class.  She is going to St. Mary's of Winona, she has taken numerous AP classes and is a 2 year member of the Holmen National Honor Society chapter. Fellowship of Christian Athletes member. She has served her community in a variety of ways including: Ballin for Brandon Memorial tournament, Trick or Treat so Others can Eat, Kane Street Garden kitchen, Thanksgiving supper, youth basketball camp volunteer, Holmen Athletic Booster Club youth basketball tournament volunteer.
Athletically:
Volleyball:
*Captain of the volleyball team (senior year)
Basketball:
*4 year varsity basketball player
*4 year 1st team all-conference
*Honorable Mention All-State (junior and senior year)
*2nd all-time in career points scored (1495)
*Single season record holder points (446)
Softball:
2 years
*1 year letter winner
Rachel Ekker,   La Crescent High School
Rachel is an outstanding student athlete and a quality young woman.  She was a Spotlight on Scholar Athlete in soccer and basketball.  Rachel received all conference honors for soccer and honorable mention for varsity basketball.  Rachel is involved with Lancer Link Leaders, Motivation Nation, and is a senior class officer.  She is a youth soccer and basketball coach, and also helped with Rotary Lights, trash pick up and baking cookies with residents at our local nursing home.  Rachel will be attending UW- Eau Claire in the fall.
Brittany Wieland,   Logan High School
Brittany is ranked number 1 in a class of 206 with a 4.0 GPA.  She plans on majoing in business.  Brittany is a three-season athlete in volleyball, basketball, and softball.  She is also the president of NHS and DECA.  Brittany will be attending UW-Madison in the fall.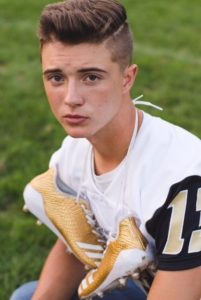 Zach Wihlm,   Luther High School 
Zach Wihlm participated in football all four years, and track for 3 years. In football he was the quarterback, and one of the team captains. In track he ran 200's, 400's, 800's, and also did triple jump. Zach volunteers at various youth football camps, and spends time training kids individually. He is the student body president at Luther, and is involved in National Honors Society, Wings Team(anti-alcohol & drug club), Student Council-President, and the Green Knights club. In the fall he will be attending UW- La Crosse
Jared Verdon,   Onalaska High School
Jared has an impressive resume and will be attending UW- Eau Claire in the fall.
Education:
Grade Point Average: 3.59
Courses of Study: AP Psychology Honors, Anatomy and Physiology Honors, AP Government Honors.
Clubs and Activities:
Football-four years
Football Leadership Program-two years
Basketball-one year
Community Involvement:
Pool 9 Mississippi River Cleanup Volunteer-Four years
Work Experience:
Taco Bell: 2015
Shopko:2016-2017
Walmart:2018-present
Accomplishments/Honors:
All-Conference Football Lineman Honorable Mention-2017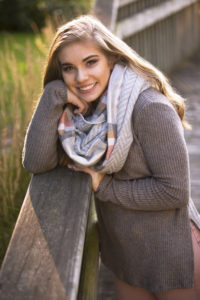 Ellie Tschumper,   West Salem High School
Ellie was involved in: Gymnastics, softball, student council, and link crew. She babysits and works at Festival Foods. Ellie has done community services like serving lunch and dinner for church, coaching gymnastics camps/clinics, serving ice cream at June Dairy Days, and participating in cancer and MS walks/runs. In the fall Ellie will be attending Minnesota State University majoring in dental hygiene.